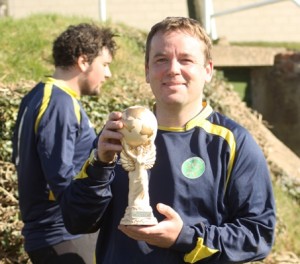 The inaugural JMU Journalism World Cup in 2010 set the tone for what became a treasured annual tradition, bringing all three academic years and alumni together for a great festival of football.
If Sky Sports cameras had been present at the first final, an epic struggle that finished 5-5 and was settled on penalties, they would be running highlights shows for decades.
Liam Deveney's first years won that maiden event, and they were to progress through their entire JMU Journalism degree course unbeaten in 2012, winning three finals in a row.
In 2013, new champions were crowned in the form of Level 3 after a sensational comeback from 4-2 down to earn a 4-4 draw in the closing stages of the final before they defeated the Alumni side in a penalty shoot-out.
The departing third years of 2014 could not match the goal feast of previous finals but did just enough to secure the title with a 1-0 win over the Alumni. After two final defeats in succession, the Alumni eventually tasted success in 2015 by beating Level 2 5-4 on penalties following a dramatic 2-2 draw.
A Level 1 side picked up the trophy for the first time since the 2010 final as they capped an impressive tournament debut with a resounding 4-1 success against the Alumni in 2016. Liam Keen's team triumphed again 12 months later with a 2-0 defeat of Level 3, before completing a hat-trick by beating Level 1 5-1 in their graduation year.
The curtain came down on the event after 10 golden years in 2019 as the first years beat Level 3 5-0 after setting a record with a 14-0 demolition job in the semis.
ARCHIVE REPORTS
2019
Level 1 lift JMU Journalism World Cup >>
Facebook: Level 3  0-5  Level 1 photo gallery >>
New record as first years smash Alumni >>
Facebook: Level 1 14-0 Alumni photo gallery >>
Third years stun Level 2 to reach first final >>
Facebook: Level 3 1-0 Level 2 photo gallery >>
World Cup returns for landmark 10th event >>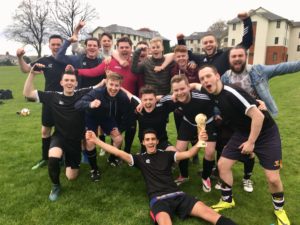 2018
Third years secure World Cup hat-trick >>
World Cup treble beckons for Level 3 >>
Level 1 set record to reach World Cup Final >>
Destiny calls for third years in World Cup draw >>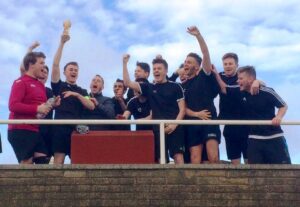 2017
Back-to-back titles for Level 2 to deny Level 3 >>
Facebook: JMU Journalism World Cup Final photos >>
Record-breaking Level 2 outclass Alumni >>
Third years reach final as Level 1 bow out >>
Facebook: Photos from World Cup semi-finals >>
Finalists to meet again in World Cup semis >>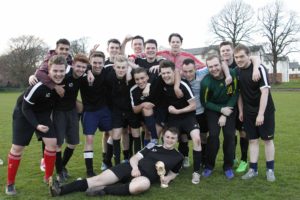 2016
World Cup glory for stylish first years >>
Final photo gallery: Alumni 1-4 Level 1 >>
First years see off Level 3 in stunning debut >>
Alumni hit Level 2 for six in World Cup semis >>
World Cup draw sets up intriguing contests >>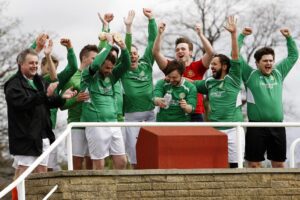 2015
Alumni clinch World Cup title at last >>
Four-goal Kimmins knocks out third years >>
First years' dreams shattered by the Alumni >>
World Cup fever back at JMU Journalism >>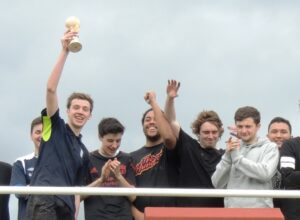 2014
Weale seals final victory for third years >>
Preview: Key players missing for the final >>
Level 3 through as freshers' fightback fades >>
Alumni boys cruise into World Cup Final >>
Preview: World Cup returns for fifth anniversary >>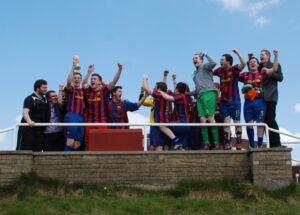 2013
Final: Level 3 recover to beat Alumni on penalties >> 
Photo gallery: Alumni 4-4 Level 3 (L3 won 2-0 on pens) >>
Alumni beat Level 2 in penalty shoot-out drama >>
Third years storm into World Cup Final >>
Preview: Controversy overshadows semi-finals draw >>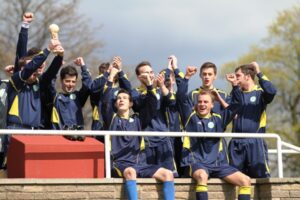 2012
Third years seal World Cup title treble >>
JMU Journalism World Cup 2012 final gallery >>
Records broken as Level 1 power into final >>
Level 1  8-3   Level 2 photo gallery >>
Level 3 bounce back to make final again >>
Alumni  1-3   Level 3 photo gallery >>
JMU Journalism World Cup 2012 preview >>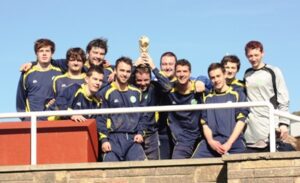 2011
Level 2 retain JMU Journalism World Cup >>
JMU Journalism World Cup final 2011 gallery >>
Defending champions thump first years >>
Level 1   1-6   Level 2 photo gallery >>
Kleiven strike enough to knock Alumni out >>
Level 3   1-0   Alumni photo gallery >>
JMU Journalism World Cup 2011 preview >>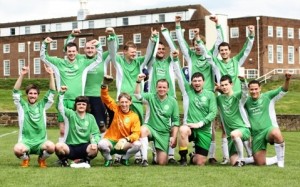 2010
First years triumph in epic World Cup final >>
Level 3 out as late goals earn Level 2 win >>