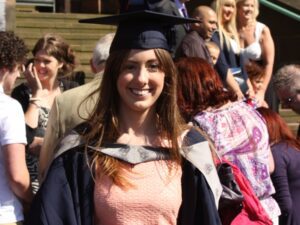 Four students had extra reason to bask in their success on graduation day as they received special awards in recognition of their hard work during the last three years.
JMU Journalism Multimedia Producer Vegard Grott, who was unable to attend the ceremony in Liverpool, was named reporter of the year following his exceptional work over the past 12 months.
Jessica Galley, meanwhile, was a top performer in several categories. Our Digital Content Editor was the first student on the course to ever achieve 100% in the 100 words per minute NCTJ shorthand exam.
She also secured a full pass in the NCTJ examinations and was awarded the Margaret Fairclough prize, including a £250 bursary, for her excellent standard of sub-editing.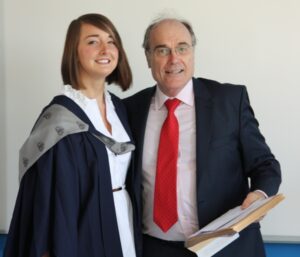 Jessica said: "I was over the moon. I got a first-class degree so that was great anyway but then I found out I got the extra award."
Radio Content Editor Lene Brennodden was acknowledged for the research behind her dissertation, which investigated news coverage of victims and the bereaved.
The annual Neil Warburton award, which is bestowed upon the student with the highest overall grade and includes a £100 bursary, was given to Katie Upton.
The honour was first established in 2000 by the Warburton family following the death of a student who was taking the Journalism course.
[nggallery id=24]
[nggallery id=25]
© LJMU