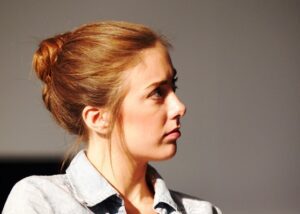 Jess Galley has numerous reasons to celebrate on graduation day, as she has a First Class degree, a full-time job, and she has passed the notoriously difficult NCTJ 100wpm shorthand exam… with 100%.
Jess, who was JMU Journalism's Digital Content Editor in the Class of 2012, was immediately taken on as a Communications Co-ordinator at Liverpool Student Union upon completing her studies.
As if all that wasn't enough, Jess also earned the full NCTJ certificate – and the Margaret Fairclough subbing prize for her Advanced Journalism Practice final project work.
Her perfect score on her first attempt in the shorthand transcription test will be the envy of many JMU Journalism students, as they try to master the art.
She said: "After spending four weeks on work placement and being repeatedly told by professional journalists just how important shorthand actually is in the 'real world' of journalism, especially as I hope to work in print, I was determined to graduate with all of my NCTJ's and my 100wpm.
"To be able to say to an employer that I graduated with all of my NCTJ's and the 100wpm on top of my degree is really exciting and I'm grateful we were given so much support and encouragement by lecturers, particularly Kate Heathman and Sue Green, to do the exams."
Shorthand tutor Sue Green said: "Jess was a model student.  She took the time to learn the shortcuts given to her and made full use of the Shorthand Sue Community Blackboard site for extra dictation outside class times."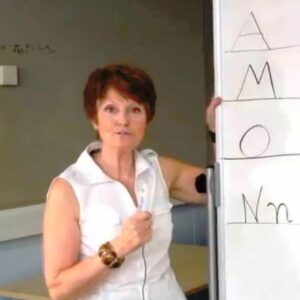 Jess, 20, who hails from Sunderland, said: "I think it's really important to do as much as you can and make the most of your time at university especially when there are so many opportunities available, as there is with the journalism course. That's why I chose to get involved with JMU Journalism, to sit all of my NCTJ's and I also volunteered as a Community Reporter for the Liverpool Echo."
Jess is now looking forward to the Journalism graduation ceremony on July 11th.
She reflected: "I loved my time at Liverpool Screen School and am so proud of everything I have achieved, be it my degree classification, my work with the website, or the fact that three years ago I was a shy 18-year-old and now I am working full-time before I have even graduated.
"I recently started at LiverpoolSU as Communications Co-ordinator and the skills I developed through studying journalism have proved invaluable to me. There is really no 'average' day, which I really love, as almost every day something new and challenging lands on my desk.
"My day-to-day responsibilities include the upkeep of the website and social media outlets, designing, sub-editing and writing promotional material, increasing student awareness of LiverpoolSU and promoting all of the work that we do – from campaigning and creating policies, to our bar, shops and cafes."