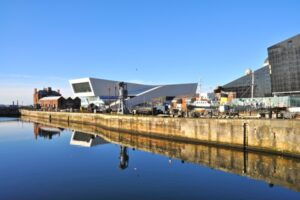 Liverpool has been named by CNN as one of 'Europe's 10 hottest destinations for 2013'.
The CNN '2013 Travel wish list', published on CNN.com, labels Liverpool, besides London, "arguably the most exciting destination in England at the moment".
Other European cities mentioned in the article are: Corsica, Reykjavik, Istanbul, Belfast, Amsterdam, Helsinki, Berlin, Crete and Innsbruck.
CNN is one of America's largest news networks and its news website is one of the most popular in the world.
The Museum of Liverpool, which won the prestigious 2013 Museum of Europe prize, awarded by the Council of Europe, was given special recognition in the article.
It reads: "The festivities continue at the freshly-minted Museum of Liverpool, where a new theatre (opening in early 2013) will host music and drama events alongside insightful exhibitions and film screenings, many of them free."
The world-famous Beatles were obviously not without mention, with the featured image used being that of the renowned Cavern Club.
The article said: "Having just celebrated the 50th anniversary of The Beatles' first record – the Fab Four formed here in 1960 – Liverpudlians are looking forward to another installment of International Beatle Week in August, commemorating the music and lives of one of the most influential pop groups of all time."
Lucy Cattell, a spokesperson for the Museum of Liverpool, told JMU Journalism: "It's fantastic that CNN chose to mention Liverpool on their website, along with a nod to the Museum of Liverpool and other excellent attractions across the city. We know that Liverpool is a fantastic place to live, so it's great that CNN is shouting about it and encouraging tourists to add it to their list for places to visit in 2013.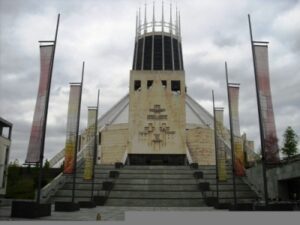 "The city is lucky to get a great deal of international media coverage due to its exciting tourist offer. We're very proud of Liverpool, and when an organisation like CNN raises the city's profile to audiences abroad, that's great news for us.
"We already receive a large number of visitors from across the globe, and hope that CNN's recognition of Liverpool and the Museum of Liverpool will reach out to even more people and encourage them to visit."
This time last year Liverpool also made the news on CNN for all the wrong reasons. In a website poll the city's Metropolitan Cathedral was voted number seven in the 'top ten ugliest buildings' in a CNN.com travel feature.
The photograph on the network's website of the cathedral carried the caption: "What you might get if Optimus Prime [Transformers character] was your architect."
The article added: "Far from conjuring images of heavenly repose, the church is more akin to a giant concrete tent."
Additional reporting by Daniel Farrell