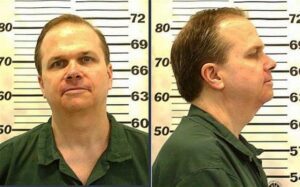 Mark Chapman, the man who shot and killed John Lennon, has been refused in his bid to be released from jail after serving more than 30 years behind bars for the murder.
Chapman, who gunned down Lennon outside his Dakota Building apartment in New York in December 1980 just hours after getting a record autographed by the Beatles icon, had applied for parole for the seventh time.
His appeal to leave the maximum security Wende Correctional Facility was rejected by New York state authorities, who said: "Despite your positive efforts while incarcerated, your release at this time would greatly undermine respect for the law."
Chapman, now 57, can reapply in two years.
Lennon, then aged 40, was hit four times following five shots, and was fatally wounded in front of his wife, Yoko Ono, who has previously stated her objections to Chapman's release on the grounds of safety.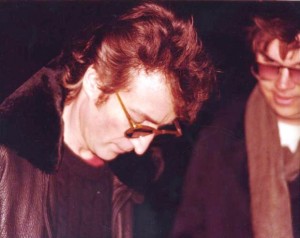 Lennon became one of the most famous people on the planet with the Beatles in the 1960s, going on to forge a successful solo music career, while finding wider fame as a peace activist and campaigner alongside Ono.
Many of his songs, such as 'Imagine', 'Strawberry Fields' and 'All You Need is Love', are revered to this day.
Although Lennon had spent more than a decade away from his native Liverpool at the time of his death, he was known to regard the city with tremendous affection and nostalgia, with one biographer claiming his eyes filled with tears at the mere mention of his home town. It was said he had plans to return to Liverpool aboard a cruise ship in 1981, but never got to make the trip.
In 2010, Beatles fans from around the world converged on Liverpool to celebrate what would have been Lennon's 70th birthday, and also to commemorate the 30th anniversary of his death. Liverpool youth choir singers recently took part in an emotional tribute to Lennon at the London 2012 Olympics closing ceremony.