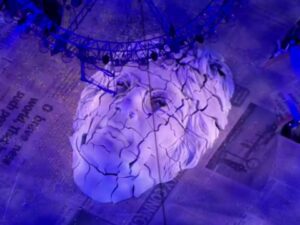 Surpassing all expectations and making the nation feel proud to be British, the London 2012 Olympic Games have come to a close and, for many, the party is over all too soon.
London-centric they may have been, but the Games generated a collective sense of excitement, pride and euphoria which belonged to the host country, and Liverpool found its own way to shine at the Olympics, as the opening and closing ceremonies proved.
Sir Paul McCartney rocked the opener and Beatles tunes underpinned both ceremonies, as Liverpool's music legacy – a word which has surely never had such popularity – was celebrated in the stadium and around the world.
Russell Brand's mimed performance of 'I am the Walrus' will not have been to everyone's taste, but the moving tribute to John Lennon at the closing ceremony was a real crowd-pleaser.
Lennon's 'Imagine' was sung to haunting effect as his likeness was formed into a giant sculpture, accompanied by the Liverpool Philharmonic Youth Choir and Liverpool Signing Choir.
Team GB's medal haul of 29 golds was their highest in more than a century, and the combined total of 65 was boosted by the two bronzes won by Merseyside gymnasts, Beth Tweddle and Daniel Purvis.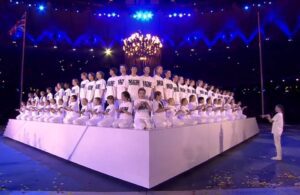 Elsewhere for locals, there was bitter disappointment for boxer Tom Stalker who was controversially kept out of the medals by a disputed judges' verdict, while Liverpool's Martin Stamper missed out after narrowly losing the taekwondo bout which would have given him a bronze.
Among the athletes, Katarina Johnson-Thompson caught the eye in the heptathlon, despite competing in the giant shadow of gold medallist Jessica Ennis.
Johnson-Thompson, who is due to start a degree course at Liverpool John Moores University next month, was competing at her first Olympics and the 19-year-old set a new British junior record as she finished 15th.
She will now join those setting their sights on a medal bid at Rio de Janeiro in 2016, while youngsters across Merseyside and the rest of the UK will be doing the maths and working out how old they will be in 2020 or 2024, as the London 2012 slogan: 'Inspire a Generation' seems certain to capture the imagination.