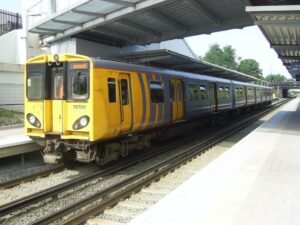 Transport bosses at Merseyrail have released a report suggesting ambitious plans for the future of Liverpool's train stations.
Proposals for more London connections and further expansion to Lime Street and Central, on top of potential new stations opening across the city, have been outlined.
This comes in the midst of further industrial action to take place in the city and across the region on Wednesday, as Merseyrail and Northern Rail workers are striking over an ongoing dispute regarding replacing guards on trains.
In an unrelated move, Arriva bus drivers and engineers are walking out for the day again in a row over pay, making it a particularly difficult day for commuters in the city.
The Long Term Rail Strategy was first released in 2014 to outline the next 30 years of plans for Merseyrail, and has now been updated to fit the future transport plans.
A transport committee meeting last week chaired by Labour Councillor, Liam Robinson, was not attended by City Region Metro Mayor, Steve Rotheram, but he endorsed the plans in an introduction to the report.
It highlighted the desire for more efficient train routes from the Liverpool suburbs to the city centre, and also stressed the need for more connections from places such as Chester and North Wales.
Plans to redevelop Liverpool Central were also included, with the report stating: "The study will consider the space required to deliver an effective solution at Central and is expected to assess a number of options and identify the preferred solution to be taken forward.
"The potential solutions include expansion of the current station, a new station being built and interventions at Moorfield and James Street."
YouTube: Joanne Cunliffe
https://www.youtube.com/watch?time_continue=48&v=P6Y-15t9_b8
The Wapping Tunnel, which has been out of use since 1965, may be put back into service for passenger services. It is believed that this would help reduce the incoming traffic to Lime Street station, diverting straight to Central.
Following the recent closure of Lime Street to increase the amount of platforms, this report is suggesting in a few years there may be further closures of Liverpool's busiest station.
The ambitious plans will be dependent on money from local and central government, and will likely take many years for the large-scale projects to happen.
A spokesperson for Merseytravel told JMU Journalism: "Some of the smaller projects listed in the strategy have already been, or are being delivered, including the Halton Curve upgrade, a new station at Maghull North and an upgrade at Newton-le-Willows."
Liverpool will look to see what the future brings for the region's railways in the coming years.