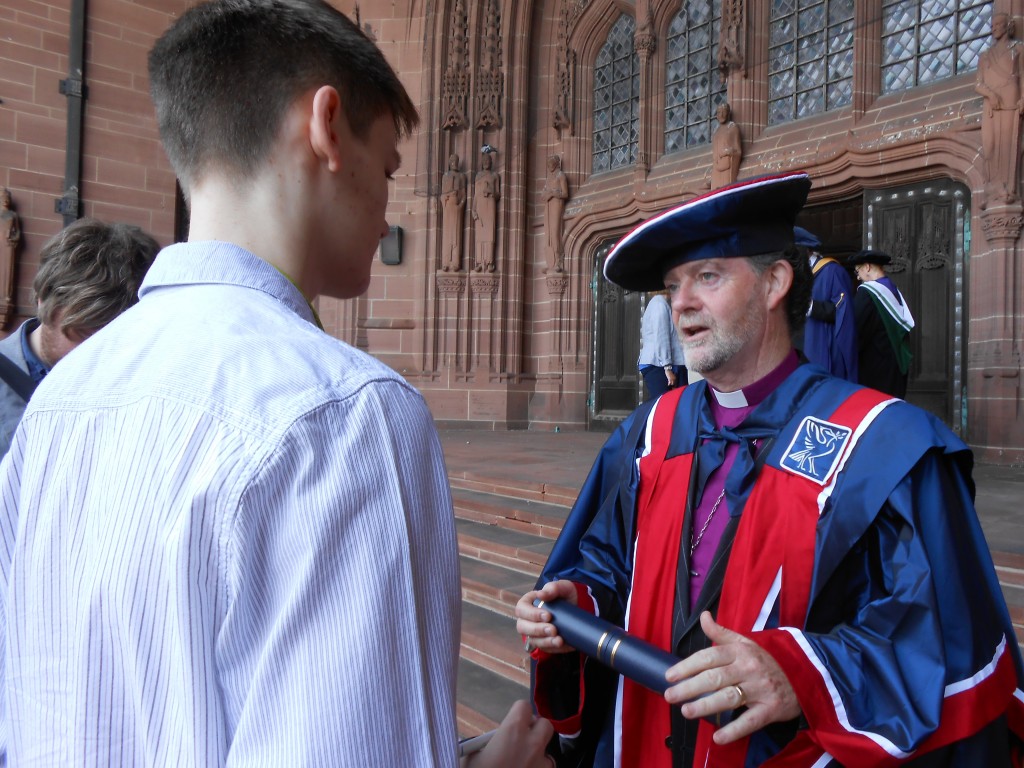 The Bishop of Liverpool spoke of his pride at receiving an Honorary Fellowship from Liverpool John Moores University at the Anglican Cathedral today, and paid tribute to the families of the 96 lost at Hillsborough for their "dignified pursuit of the truth" since 1989.
Right Reverend James Jones was recognised by LJMU for his services to the people of Liverpool in his 15 years as Bishop, and also for restoring hope in justice after chairing the Hillsborough Independent Panel, which finally gave the victims' families answers after 24 years of searching for the truth.
He told JMU Journalism: "I am very honoured to be given the fellowship here in the cathedral. In fact, this is the very last time I shall be in the cathedral as Bishop of Liverpool, so it's a glorious day to receive the honorary fellowship.
"Of course, this cathedral was designed by Giles Gilbert Scott at the age of 22, so it's the age of the average graduate today and it just shows that age is no barrier to the dreams you have and no limit to what you can achieve.
"What impresses me is the number of young people that are here and the amount of talent here in Liverpool. A lot of people come to Liverpool to study and I think a motto of the city could easily be 'I came, I saw and I stayed' because they love Liverpool so much.
"I think one of the real challenges for the city of Liverpool is how do we harness all of this talent, so we can create businesses in Liverpool with the talent of the young people here for the good of the whole community."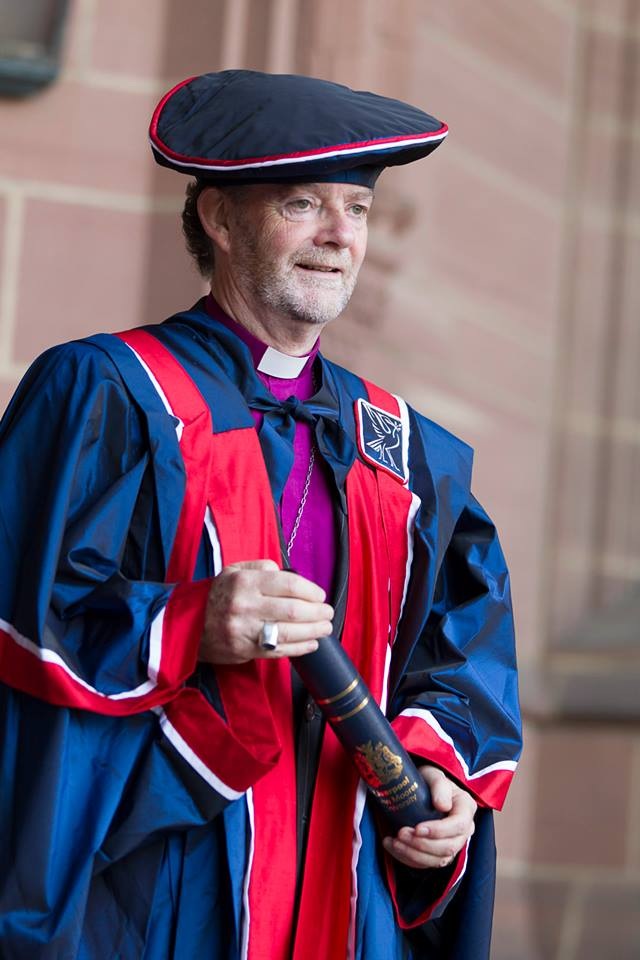 Right Reverend Jones, 64, is retiring from the post he has held since 1998 on his 65th birthday next month and plans on moving to Yorkshire with his wife to help "create space for his successor".
He gave his final speech in the role to a full Anglican Cathedral last Thursday and admitted he was humbled by the response he received from the people of the city.
He said: "Obviously it was very moving and very humbling when you hear the public tributes but also when people come up to you afterwards and then write to you and remind you of just something you said or did that had an impact on their life. I think that's what gives anybody fulfilment when you know you have been able to do something that has helped somebody else.
"It's a hard time to leave because you make so many friendships and it's a wrench when you leave those friends but there comes a time for everybody to move on.
"As I said in my farewell sermon, it's God's work in the end and God brings to the fore different people, at different times, in each generation and therefore we pray and look forward to what God has got in store for Liverpool in the future."
Of his work on the Hillsborough Independent Panel, Bishop Jones told JMU Journalism: "Although on a day like this I become the focus, I can never forget that the panel was served by astounding members who were experts in their field.
"In my response to the oration today, I will make mention of the families' dignified pursuit of the truth and I will also pay tribute to the 96. I think they have been deprived of the promise and privilege that comes to other young people today and the memory of them should make us all cherish life."
Additional reporting by Adam Jones