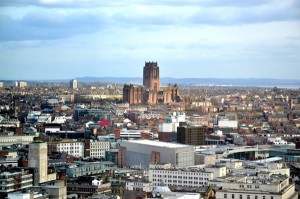 More than 100 food outlets across the city of Liverpool have received a one-star hygiene rating or less.
Customers using establishments with a zero score will be warned by a sticker which must be displayed on the premises and Liverpool City Council has urged the outlets to improve their hygiene as quickly as possible.
A spokesperson for the council said: "A rating of one means that the premises needs to make major improvements. Again we would point out that the vast majority of restaurants and other food outlets in the city have a much higher rating and the general trend has shown improvements.
"We would urge those with a low rating would carry out the necessary works required for them to gain a better score as a matter of urgency."
These ratings are listed on the Food Standards Agency's website as demanding significant improvements as necessary. The scores are issued by a health officer within the local authority looking at how hygienically the food is prepared on the site, overall building cleanliness and how the business manages to meet food safety standards.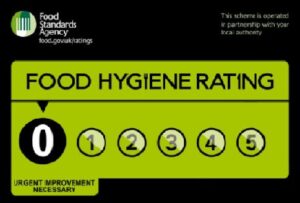 Andrea Johnson, a spokesperson from Liverpool's Environmental Health Agency, said: "The business is provided with a Food Hygiene Inspection Form at the time, or shortly after the inspection. They also receive a letter, this details the contraventions identified and what to do to rectify the problems.
"Premises can appeal the rating, and they can also ask for a re-rating after a three month stand still period.  Therefore, if a zero or one rated premises is willing to make the necessary improvements there is no reason why their rating cannot significantly increase."
With over 3,500 places to eat out in Liverpool, the number of low ranking restaurants is thankfully in the minority.