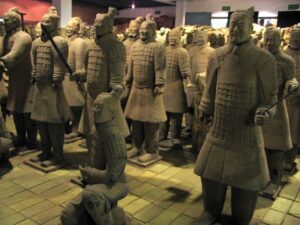 Liverpool's World Museum is gearing up for one of the most eagerly-awaited exhibitions ever to come to the city, with more good news on the way for the venue.
The William Brown Street location is playing host to a selection of the internationally-renowned Chinese Terracotta Army warriors early next year, with interest expected to be enormous and tickets already on sale.
With Liverpool being home to what is said to be the oldest Chinese community in Europe, the city would appear to be the ideal setting, with the exhibition running from February to October 2018.
Karen Bradley, Secretary of State for Culture, Media and Sport, said: "The Terracotta Army represents one of the most significant archaeological excavations of the 20th Century, and I am delighted that a selection of the warriors will be coming to Liverpool."
YouTube: National Museums Liverpool
Transformations are well underway to design a spectacular walk-through experience that will tell the story of China's first 1,000 years.
More than half of the items will have never been seen in the UK before, with the 10 warriors making up the centrepiece of the display being just a fraction of the 180 artefacts that will be on show.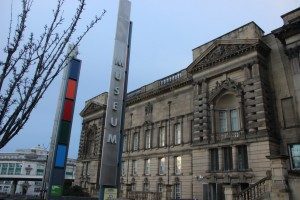 In a further development, the World Museum is also set to launch a new events space with a capacity for 300 people this month.
It will be placed in the grand examination hall, once part of the Technical School of Liverpool. The space will also feature the original architecture, from when it opened in 1901.
It will will also be opened up to include an area of the museum previously unseen by the public, along with the atrium to extend numbers.
Head of events for National Museums Liverpool, Katie Roberts, told JMU Journalism: "We have an opportunity to bring some really special events to the city. World Museum is just a few minutes walk from Lime Street Station, and easily accessible from the rest of the UK.
"The new events space really is stunning – we're excited to launch it as it's a refreshing alternative to traditional conference spaces, and the perfect backdrop to inspire and impress clients and guests."