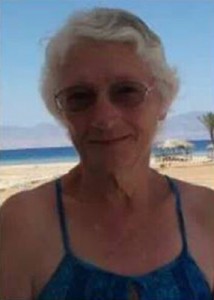 The body of a former Wirral teacher, who went missing in the French Alps last month, has been found.
Carol Sheridan, a former head of special needs for Wirral, went missing on 27th October after setting out on her daily walk.
This morning her family posted a message on the 'Carol Sheridan Missing' Facebook page stating that French police had discovered the 73-year-old's body.
It said: "I am very sad to announce that French authorities recovered Carol's body this morning, near to where her car was found a few days ago. There are no further details from the police at the moment.
"We would like to thank everyone who helped in the search, whether by sharing through social media, contacting the press or actually going out and looking.
"Your efforts meant the world to us; they made us feel supported and they showed us how loved she was – that so many people were so desperate to find her."
The former Willaston resident retired to the Haute Savoie region of France two years ago having previously worked as a teacher.
The Facebook page set up to help find her attracted over 1,000 supporters and today people took to the page to offer their condolences.
Facebook user, Jane Lawson, said: "Such a wonderful life well lived. She gave so much to so many and every moment of her life was productive. Her influence and brave spirit will live on in my heart and in the hearts of those she touched over the years. RIP."