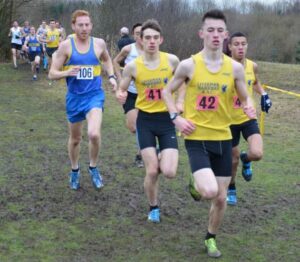 Liverpool Harriers cross country runner Daniel Jarvis has reflected on the proud moment of representing his country for the first time.
Jarvis, 18, had been selected to represent England and take part in the Cross Internacional de Italica race in Seville where he finished fourth overall and was third for his under 20 age-group, with his Harriers team-mate Matthew Shirling winning the race.
Jarvis told JMU Journalism: "It was a great feeling and a really good experience to run for my country and hopefully I will get another chance."
The annual event in the south of Spain is widely considered one of the strongest cross country events in the world, and the international field regularly attracts the most successful cross country athletes, whose past winners include Paula Radcliffe, who won in 2001.
The news of Daniel's call-up came on the same day he had been told he was going to run for the North of England in Cardiff, so to hear he was going to represent his country came as a shock.
"I had the competition in Seville on my mind but I thought it would be a long shot because it is only my first year running in the under 20 age group, but I just kept telling myself to do my best in the races leading up to it," Jarvis said.
The St Anselm's College pupil received the call-up after a string of good performances in the Merseyside Cross Country Championships, where he has been the reigning champion for the past two years.
Jarvis added: "I'd had a good block of training and was lucky with injuries and illness so I felt good. I was a little bit nervous with it being my first international race but I approached it like any other race I have done. I was pleased with my performance so hopefully I can race for my country again."