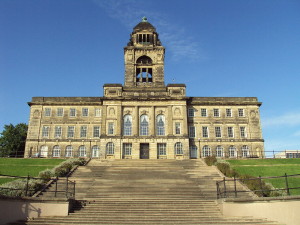 More than £150 million in new investment, nearly a thousand new jobs and major improvements in local areas and communities for residents have been outlined in a new report by Wirral Council.
The Wirral Plan sets out '20 Pledges' to improve residents' quality of life, and the report details the progress made so far and future work in progress.
Council Leader, Councillor Phil Davies, said: "When we agreed the Wirral Plan in July 2015, we identified 20 Pledges to outline our ambition for Wirral.
"Against a backdrop of Government cuts, the report acts as a 'health-check' on our progress. It shows where we are making a real difference to resident's lives, where we are delivering improvements and where we have to focus more of our attention."
Report highlights
£150million in regeneration schemes for 2016
11% increase in the number of businesses
1,000 new jobs created in local firms
£7 million European Fund to provide residents with the skills business needs
70% of children reaching a 'good level' of development age 5
84% of Wirral schools OFSTED rated 'good' or better
£355million visitor economy is fastest growing in the City Region
25% increase in leisure centre membership
Over the past year the council has built over 200 new homes and has brought 150 empty properties back into use. It has also repaired and resurfaced 400,000 square metres of damaged roads with 8,000 potholes being filled.
Millions have been spent in the lifestyle sector with £2m invested in new sports and fitness facilities and £3m to improve health and social care.
Cllr Davies said that this progress is "only the start" of a five-year plan, but the report claims the council is moving in the right direction with the challenges Wirral residents care about being addressed.
He said: "We know attracting inward investment, growing businesses and creating jobs is vital to our borough's long term success, but we also provide value-for-money services, tackle anti-social behaviour, look after our most vulnerable people and maintain clean and attractive roads and neighbourhoods too.
"In 2016 we will see continued improvements to our residents' quality of life as we make further progress towards achieving our 20 Pledges."
You can read the Wirral Annual Report at www.wirral.gov.uk/annualreport