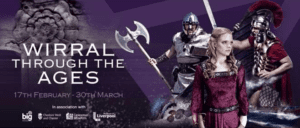 Wirral will show off its history in a new exhibition which has opened today.
Rather than making their way to the glass cases of a museum, the historic items have a new accessible home at Pyramids shopping centre in Birkenhead.
Hoping to engage the local community to Wirral's history, the shopping centre approached 'Big Heritage' to help and a six-week exhibition has been set up, running until the end of March.
Dean Paton, the founder of Big Heritage, told JMU Journalism: "Very simply, it's a way of making people see how highly important and special Wirral is and for people to feel proud to be from Wirral."
The historic discoveries are a result of a dig that took place last summer in Bromborough Village, sponsored by a £10,000 grant from the Lottery Heritage Fund. The dig involved 328 members of the local community, who had volunteered to take part.
The excavations unearthed artefacts from as far back as 10,000BC. Visitors can expect to see finds of prehistoric tools, medieval crosses, and Roman pottery. In the much more recent past, a hand from a 1980s Star Wars figurine is also on display.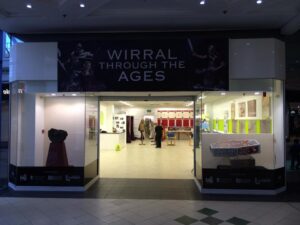 Mr Paton said: "It's a significant project because it's brought the best of Wirral history back to Wirral."
The 'Wirral Throughout the Ages' shop has been packed out for the opening morning, getting at least a hundred visitors per hour through the doors.
Mr Patton added: "We've had all our hopes for today fulfilled, it's chocka-block."
The exhibits will be given to the Museum of Liverpool when they leave Pyramids shopping centre.