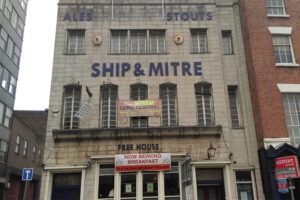 The Wirral's very own beer festival is back for its third edition next week.
The March and November biannual festival, which is run by Liverpool pub the Ship & Mitre, known for their involvements with local food and drink events.
The festival at Port Sunlight's Hulme Hall spans over four days between November 12th and 15th.
Clare Duty, administrative manager at the Ship & Mitre, told JMU Journalism: "Normally when you go to an event like this you can expect to go to an ale festival and it will focus particularly on real ale.
"In terms of what we do differently, we are a little bit like a pub – we try and cater for everybody. We have 120 real ales, some of which are traditional local ale, 45 ciders, a lager bar and a keg bar which is a bit unusual for a beer festival."
Beer cocktails will be introduced for the first time as organisers attempt to offer something new to its customers.
Clare added: "There will be six beer cocktails on offer all of which are a take on already established cocktails but with a slight twist. Some of them will contain spirits such as Jägermeister which will then be mixed with a particular beer that we will have at the festival."
Ticket prices for the event range from £2 to £6 and keen beer festival-goers can purchase an all session pass for £15.
Hot and cold food will be made available for drinkers, with catering from Hulme Hall and food stalls by Liverpool Cake Company, Penninsula Pies and Merry Berry Truffles.
There will also be musical entertainment throughout with performances by local Wirral band, The Night Whispers, female vocalist Jo Hartley, local Irish band Anam Music and many more.
For further information and how to purchase ticket visit https://www.theshipandmitre.com/festivals/.