Wirral Bazaar is determined to mark its 30th anniversary this year despite current restrictions.
With England in the middle of another national lockdown, many events have been cancelled or moved online. Fundraising has been impacted due to the coronavirus pandemic that now sees the Wirral Bazaar fair taking place virtually.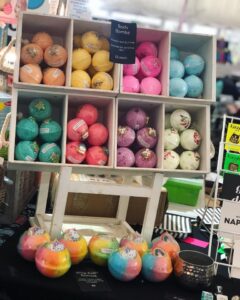 But with 10% of profits going to North West Cancer Research, organisers are keen to ensure this year's special event goes ahead.
Laura Berry, account director at BIG Partnership that works closely with Wirral Bazaar said: "This year marks the 30th anniversary of the Wirral Bazaar and it was so important to us that the event would still go ahead in some shape or form. Unfortunately, COVID-19 has affected almost all our fundraising events this year.
"Our committee was still committed to seeing the event go ahead and we are pleased to have found an online platform to host sellers from across the UK."
Event organisers are hoping to capitalise on the new online delivery and appeal to a new wave of virtual shoppers.
Co-founder Amanda Hamlyn said: "On the one hand there is a whole generation of people who have suddenly discovered the joys of online shopping. On the other hand there are those who would probably never go to a charity fair because they think it's something their mums and grannies do, but they are online shoppers. We are hoping to appeal to them."
Listen to full interview with Amanda Hamlyn>>>
https://soundcloud.com/user-981670608/amanda-hamlyn-interview-mixdown/s-ueTt22gXCPj
Mrs Berry explained how moving the event online has also expanded its reach to customers from across the UK.
"This is something that we have never been able to do before. We are excited to see what opportunities this brings as we make improvements on the online event year on year."
Online events have been welcomed by some small businesses to grow sales at what has been a difficult time for many. Swole Panda is a sustainable clothing and accessories brand. Founder Oliver Slacke, said: "I believe the event being online will help our sales."
A spokesperson for pottery company Mugs, Jugs and More, said: "As all fairs have been cancelled this year, I think the virtual fairs are a great idea. They will definitely have increased my online sales."
However, not all stallholders believe that the online factor will benefit their sales. Hawthorn House is a British fragrance company and said: "I believe the event going online will definitely hinder sales this year. It's a completely different way for the consumer and brands."
Chukka Belts is a family run business and said: "It is better to have the event online than no event at all but it in no way replaces the real thing."
Whether virtual events are the way forward or simply a short-term solution, only time will tell.
*Visit Wirral Bazaar HERE.