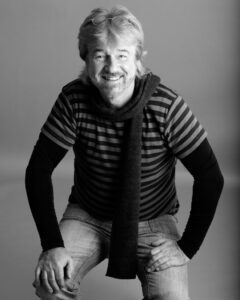 Well-known Liverpool playwright Willy Russell has donated papers and manuscripts to an exhibition which will be showcased at Liverpool John Moores University next month.
Mr Russell, who was born in Whiston, wrote the films Shirley Valentine and Educating Rita, as well as the musical Blood Brothers; productions which all won Olivier Awards. He will make a further contribution to the exhibition by partaking in special readings and a Q&A session on the opening of the event on November 27.
Roger Webster, Dean of LJMU's Faculty of Arts, Professional and Social Studies said: "I am very pleased that the University has been able to acquire this archive and we are delighted that he has chosen us as the guardian of an extremely important collection of material. It will undoubtedly attract and produce world-class scholarship."
The exhibition is being held to celebrate the launch of the archive, which will include manuscripts, programmes, newspaper cuttings and press releases, financial documents, correspondence and audition notes. The documents will be held in the university's Special Collections and Archives, which will also be made available online.
Senior Lecturer for the History of Art department at LJMU, Antony Hudek, said: "We can expect the exhibition to showcase not only the comprehensiveness and importance of Russell's archive, but also to demonstrate how accessible it is to a wide variety of people, from English and Drama students and researchers to members of the public keen to get to know one of Liverpool's most successful playwrights."
By donating documents and manuscripts, Mr Russell said it had given him a "much tidier office".
Despite leaving school at 15 with no qualifications, Willy started writing songs for performers whilst working as a teacher, but his career started in 1971 when he produced his first play at the Everyman Theatre.
Mr Russell told the BBC: "I have a quiet sense of something fitting in knowing that my manuscripts are housed in a building no more than a few yards from where most of them were written and first performed."
He added that it had "always been my intention that if ever my papers and manuscripts were to be deposited, then it would be with a Liverpool institute".
The event takes place on November 27 and tickets are free and available from: https://willyrussellarchives.eventbrite.co.uk/