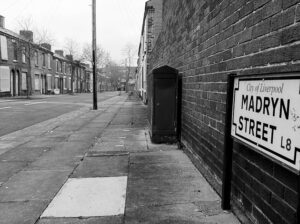 Residents of Dingle and Toxteth have backed £15m plans to refurbish and redevelop the derelict 'Welsh Streets' in the Princes Park area.
The controversial plans will include 150 new homes and clearance of properties on the Welsh Streets as 280 homes will be demolished and 37 will be refurbished, including that of Beatles drummer Ringo Starr's childhood home, 9 Madryn Street.
Opponents of the scheme said Ringo's birthplace should be preserved, but the development is now set to go ahead after a lengthy period of uncertainty.
Of the 37 properties which will be refurbished, 16 of them will be on Madryn Street, five on High Park Street and 16 on Kelvin Grove.
In the independent review carried out by property services consultants DTZ and commissioned by Liverpool City Council, it was found that 71% of local residents backed the plans for development.
The proposals will include properties for both rent and sale, meaning locals will no longer have to be re-housed elsewhere, as well as potentially attracting new people to the area.
The new houses are said to be affordable and will boast back gardens as well off-street parking for residents.
Liverpool City Council is now putting forward the recommendation to proceed with the £15m housing renewal plans for the area, before officially submitting the planning application later this month.
https://www.youtube.com/watch?v=FqNJo_sDwpI