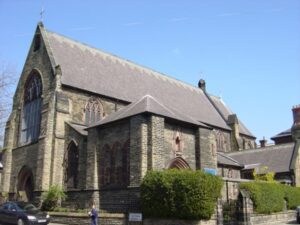 Wavertree residents have objected to a proposal to turn a church into apartments.
The application from GK Developments plans to turn Our Lady of Good Help in the heart of Wavertree into nine apartments.
The alterations include new roof lights, raising the ridge of two smaller roof slopes, window alterations and off-street parking.
Residents say parking is already a big issue in the area and there are worries that the re-development will only make it worse.
Labour councillor for Wavertree Clare McIntyre said the objection was submitted on the basis of community feedback.
She said: "It puts pressure on existing issues such as pavement parking and increased traffic.
"Ideally, we would want to try and reduce car ownership given the fantastic public transport links here and walking.
"This development is right by a nursery and school, so less parking around these areas to encourage a safe walk to school is to be reinforced."
Local community group LoveWavertree have put on events along Wavertree High Street such as a car free day to reduce the number of cars on the roads and combat the issue of parking.
The plans to transform the structure have also been welcomed as it could prevent the derelict church from falling into disrepair.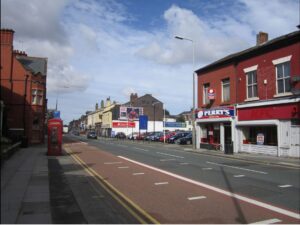 Liverpool City Councillor, Richard Kemp said: "It puts a lovely building back into use. It has been empty for years and if not dealt with, it will get to a point where it will be demolished.
"I think that this is the best use that us available for it. The alternatives would be as a performing space or other type of church which would attract more traffic."
David Morgan of the Wavertree Greens would also be pleased to see the repurposing of Our Lady of Good Help. He said: "It's important that we can find ways to maintain our built heritage.
"We always prefer to find ways to continue using existing buildings, rather than demolishing what's there and wasting more resources to build something new."
Despite objecting to the proposal on behalf of constituents, Cllr McIntyre said she would welcome the use of the apartments should they get the go-ahead: "It's a lovely area to live with a vibrant community where new residents will be welcomed in to."