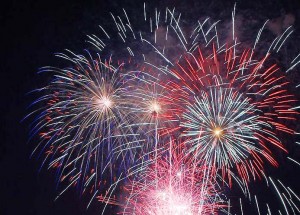 People have been warned about the sale of illegal fireworks as bonfire night approaches next month.
Merseyside Fire & Rescue Service officers are working closely with Merseyside Police and have reduced the number of illegal fireworks seized from 12 tonnes in 2006 to 1.5 tonnes in 2012. During last year's run up to bonfire night more than half a tonne of illegal fireworks were seized.
Watch Manager Ian Mullen, who is leading the bonfire strategy for the fire service this year, said: "Selling fireworks out of the back of a van or a house is illegal. It is also illegal to throw fireworks in the street. We support local businesses who make every effort to store fireworks safely and sell them responsibly."
Consumers in the region are also being reminded that they can only buy fireworks, including sparklers, from registered sellers who should have a license from Merseyside Fire & Rescue Service.
Mullen said: "We advise people to buy from a reputable business with a licence to store fireworks for sale to ensure the fireworks they buy meet current safety standards.
"You could be putting yourself at risk purchasing fireworks from sellers who do not have a licence from our fire and rescue service. We urge people not to buy fireworks out of the back of vans or on the street."
Fireworks can only be sold by retailers during the legal selling dates between 15th October and 10th November. Any fireworks traded outside of these times may be illegal and therefore poorly made which can make them unsafe to use.
John McHale, the interim head of licensing, said: "Our aim is to cut off the supply of illegal fireworks and we target anyone found to be trading them without the appropriate license or selling to children.
"We would also strongly urge parents to be aware of these dangerous products falling into their children's hands and people should only buy fireworks from reputable retailers and report any illegal activity straight away."
Punishment for retailers caught selling illegally can result in prosecution which can lead to prison and large fines.