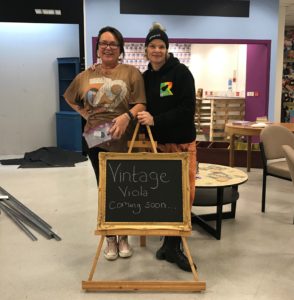 A woman who lost her step-son when Warrington band Viola Beach died in a car crash is honouring his memory with a shop in the town dedicated to the styles he used to wear.
Sharon Dunne, the proud step-mum of the group's guitarist, River Reeves, is set to open a vintage store with a twist to create a lasting legacy of Viola Beach.
River (19), along with Kris Leonard (19), bassist Tomas Lowe (27), drummer Jack Dakin (19) and their manager Craig Tarry (32), tragically lost their lives in Sweden while travelling home from their first international gig in February 13 2016.
Over the past two-and-a-half years, River's family have channelled their grief into supporting talented individuals to pursue their dreams with the River Reeves Foundation.
Now, trading pads and pens for shabby-chic and t-shirts, Sharon left teaching to give her undivided attention to 'Vintage Viola', in dedication to the band and their manager.
The 47-year-old told JMU Journalism: "They loved vintage clothes which is what inspired me to set this up. I remember River coming home with an over-sized bowling jacket on and didn't want me to wash it in case I ruined it.
YouTube: Christa Daley
"This is my therapy, this is my medicine, it is what keeps me going. I'm absolutely buzzing. It's so exciting, which is the same energy the lads had. We want to keep the vibrancy they had going."
The store will also include a space for students to showcase their art, a performing area, as well as a library where people can wind down and enjoy a hot drink.
It will also help fund free music lessons for youngsters who otherwise may not be able to afford them.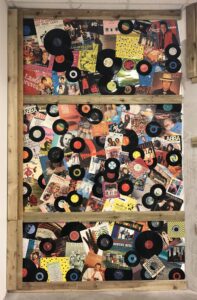 Charlotte Davies, 23, from Warrington, is volunteering at the store and will also be giving DJ lessons. She said: "I got to know the whole band and their manager. It was a huge shock and really upsetting when I heard they had died.
"I wanted to help as I don't think Warrington has a cool space like this and I'm really glad to be a part of helping young people develop their creative skills."
Lisa Leonard, 45, mum of frontman Kris, is also helping at the store. She said: "We're hoping to do a film about them eventually. I would like to do this because Kris loved being behind the camera and we want to keep their memory alive.
"All of this is to help their brothers and sisters heal. We want them to have something to remember them by so this is our gift to them."
Based above Changing Lives in the Cockhedge Centre in Warrington, Vintage Viola will be open from December 1st.