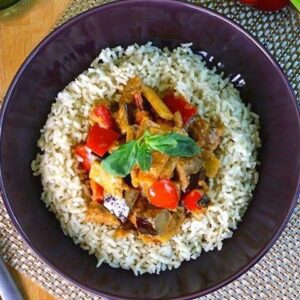 The city's first vegan-only restaurant is to open in Liverpool next month, hoping to inspire and educate the local community.
The idea behind the venture comes from Give Kitchen, which is currently an online delivery service supplying fresh vegetarian, vegan and plant-based food.
Their restaurant is currently being designed by Blok Architects and will open in early March on Harrington Street, Brunswick Dock.
Co-founders Paul Hampson and Dario Curcillo hope to offer a refreshing and varied menu to those looking for a new vegan dining experience.
Mr Hampson told JMU Journalism: "We are really excited to launch our new venture, and for the chance to offer a wide range of delicious, plant-based, wholefood meals, bursting with flavours from around the world. We want our visitors to leave feeling fulfilled, inspired and full."
The pair, who launched their company in June last year, strive to educate visitors about the environmental and sustainability issues surrounding animal agriculture, along with promoting the healthy benefits of a vegan diet.
Co-founder and experienced restaurateur Hampson added: "We are looking to provide an inspiring centre for a community, not just a restaurant. We want to make people feel that they are contributing towards giving back and enlightening themselves each time they visit."
The business operates on the basis that for each dish bought, a meal will be donated to a homeless person, working in partnership with the Whitechapel Centre charity.