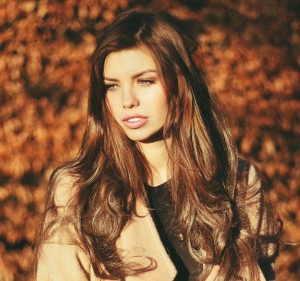 A JMU Journalism graduate is in the running to represent Great Britain at this year's Miss Universe contest.
Vanessa Gainford, who graduated from this course in 2013, is a fashion writer and will compete in the three-day event with 40 other contestants.
Vanessa is new to the world of pageants and modelling, telling JMU Journalism: "I've never done anything like it before. It all came about over a meal and a few wine with my friends.
"My friends literally persuaded me into it, but I'm so thankful to them now because it's a once-in-a-lifetime opportunity and has given me experiences I never thought I'd have."
The 2016 Miss Universe Great Britain event will take place in South Wales in July and the winner will then go on to compete in the international version of the Miss Universe contest.
Although Vanessa confessed that she must hit the gym to prepare for the bikini round of the event, she stressed that competition isn't solely based on appearance of the contestants, adding: "The whole competition needs you to be both mentally and physically prepared, which I had never considered before.
"I, like most people, was under the impression competitions like this are all about outside beauty and appearance, when really it's about strong women who empower each other and I really think the world needs more of that."
Vanessa, from Hoylake, describes the chance of her being crowned Miss Universe as "surreal".
She said: "If you are lucky enough to be crowned Miss Universe, then the benefits are incredible, such as travelling the world, meeting influential people, appearing at events, having a voice on a variety of topics, gaining experiences that allow you to achieve your career goals and a luxury apartment in New York."
Vanessa admits she is extremely nervous about competing, telling JMU Journalism: "I can get very anxious over the silliest things, so something this important, I'm bound to be a nervous wreck. However, my family, friends and boyfriend are all so supportive. I think my boyfriend will be the one who pushes me to succeed most, he definitely has more faith in me than I do."