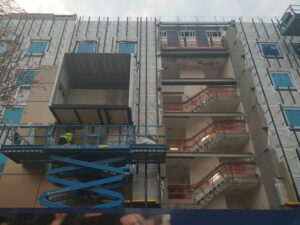 The University of Liverpool has been accused of discrimination, as a disabled member of staff has expressed her frustrations over building refurbishment work.
Sociology lecturer, Dr Kay Inckle, claims she has been treated with "absolute contempt" after being forced to scour the university campus for a teaching room that she could access in her wheelchair.
This follows the 'disability confident' university's decision to refurbish and rebuild two new buildings that Dr Inckle believes are not fully accessible or safe for wheelchair users.
Dr Inkle suggests that in the event of a fire, the new 502 teaching hub would be a "death trap" for herself and other disabled people as they do not have a fire lift that serves all floors.
She told JMU Journalism: "When it opened I was scheduled to teach in one of the large lecture rooms on the upper floor, and when I inquired about the building I was told there was no fire lift.
"This means that I would not be able to evacuate from the building in an emergency situation and so I cannot be legally expected to use the upper floors of the building."
YouTube: Felicity Binns
According to Dr Inckle, the newly-built Law and Social Justice Building will not be fully accessible to her and initially had no plans to include fire lifts.
She said: "It is not always possible for wheelchair users to transfer into an evacuation chair or to maintain a sitting position once seated in one. Therefore, evacuation chairs should not be considered as an automatic solution to the escape requirements of wheelchair users."
Dr Inkle alleges that the university deemed it reasonable for her to go down stairs on her bottom in some circumstances rather than be timetabled into ground floor or fully accessible rooms.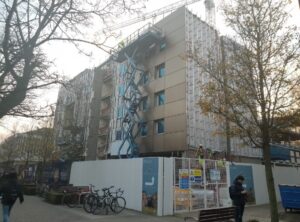 A spokesperson for the University of Liverpool told JMU Journalism: "The Law and Social Justice building is currently being extensively refurbished and will have two lifts, including a fire lift that serves all floors.
"The existing main lift shaft currently does not serve the top floor but, having taken expert advice, we believe that we will be able to extend this so that all floors are served.
"The Lecture Hub 502 is a conversion of a building with two existing lifts serving all floors.
"Conversion of the existing lifts to fire lift was not feasible, therefore a management plan is in place for evacuation from the upper floor via evacuation chairs, which are installed at each landing.
"This building has been assessed and approved by a National Register of Access Consultant."