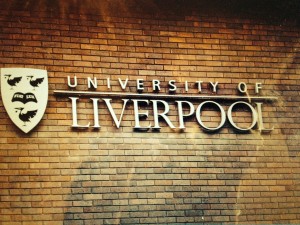 The University of Liverpool is home to one of the most eco-friendly science labs in the world, according to website GradSchoolHub.com.
A list of 30 labs from universities across the globe was compiled, with Liverpool University's central teaching laboratories placing sixth. This was also the highest ranking from any institution of higher education in the UK.
Completed as part of a £600m investment into the university campus, the three-storey facility contains high-tech and modern teaching tools including laboratories and social study spaces.
An open-floor plan as well as a central atrium promote inter-disciplinary learning between the science departments that it houses, including the physics, chemistry, archaeology and earth and ocean sciences.
When the building opened in 2012, the University's Chancellor, Sir David King, pledged: "It will transform the way science disciplines are taught at the university and should provide a model for the rest of the UK."
One of the main eco-friendly features of the lab is a rainwater harvesting and heat recovery system, combined with air sourced heat pumps and solar panels. There is also a 'green' wall that helps to insulate the building.
The structure achieved its sixth place ranking thanks to a Building Research Establishment Environmental Assessment Methodology 'Excellent' rating, as well as the S-Lab Award for Best New Laboratory Building in 2012.
The £23m Central Teaching Labs also won the 'Best Facilities' at the 2013 Guardian University Awards. Topping the list was Arizona State University and their 'Building B', which won Research and Development's Lab of the Year in 2006.
Other British universities included the St Andrew's biomedical sciences research complex and the University of Nottingham's energy technologies building.