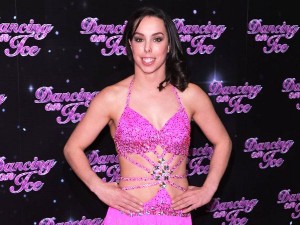 Olympic gymnast and Liverpool John Moores University graduate, Beth Tweddle, has won ITV's Dancing on Ice contest, alongside professional partner Dan Whiston.
While Beth's opponent, Eastenders star Matt Lapinskas, beat the Olympic medalist on the judges' scores with full marks, Beth took home the trophy because she gained the most votes from the public.
After being presented with the trophy by legendary British ice-skaters Jayne Torvill and Christopher Dean, Tweddle admitted she was "speechless", which Whiston said he had never heard her say before.
She added: "All credit goes to Matt [Lapinskas]. He's done an amazing skate tonight, along with all these guys around me."
The 27-year-old, who was immortalised in a new bronze statue this week by Louise Giblin, said that she decided to go on Dancing on Ice due to it being a new challenge she could take up, after achieving a bronze medal in Uneven Bars at London 2012.
Whiston, who has won Dancing on Ice twice before with Gaynor Faye and Hayley Tamaddon, said: "Beth picks things up really quickly, which has meant we've been able to throw things at her, that we couldn't usually give to a celebrity."
Beth and Dan had to perform three dances in the final, including their interpretation of the Bolero, the dance that famously won Torvill and Dean Olympic gold and 'perfect 10' marks at the 1984 Winter Olympics.
https://youtu.be/YWTfda54grw
The first dance was to 'Car Wash' by Rose Royce, for which she received three 9s from judges Robin Cousins, Karen Barber and Ashley Roberts, and surprisingly a 9.5 from Jason Gardiner, who has said she lacks personality in the past.
For her second routine, Tweddle had to choose her favourite dance of the series, and performed 'Clown' by Emeli Sande, which she described as her "turning point".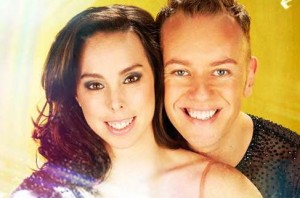 Originally scoring 30.5 for the dance, she managed to get 37.5 for it in the final, with all judges but Cousins awarding her a 9.5, though the former Olympic champion was generous in his praise.
Cousins told Tweddle: "That was glorious! The worst thing is to try and recreate something that worked once, and that was five weeks ago when you showed us for the first time this incredible relationship you have on the ice."
Tweddle said: "This has been the most amazing experience, and all credit has to go to Dan. When I first got on the ice, I couldn't even stand up, let alone skate, and this is all thanks to Dan."
Beth and Dan then performed their last routine, the Bolero, which Beth said was "an honour to perform in front of Torvill and Dean" before she skated away with the Dancing on Ice 2013 title.