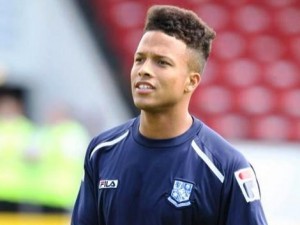 Tranmere Rovers FC have been left stunned, after news that midfielder Joe Thompson has been diagnosed with a rare form of cancer.
The winger underwent medical tests after feeling ill, which confirmed that he had contracted nodular sclerosing Hodgkin's disease.
In a statement on their website, the League One side stated they would fully support the 24-year-old player, who is due to start a six-month course of chemotherapy.
Mick Horton, Chief Executive of the club, said: "We are stunned by this news and all our thoughts are with Joe and his family.
"Joe will get all the love and support we can give him as he undergoes his treatment."
Horton asked that the privacy of the player was respected, adding that supporters will receive information as it is known.
Ronnie Moore, manager of the side, added: "Joe is a fantastic young man and he will be missed around Prenton Park while he has treatment.
"He has the full support of all the coaching staff and his team mates and we will do everything we can to help him make a full recovery."
Thompson signed for Tranmere from Rochdale in August 2012 and has made 20 appearances for the club, scoring three goals.