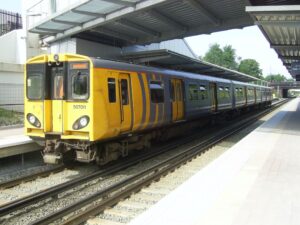 Violent crime in the city's main train stations has nearly tripled in the last year.
New statistics from the British Transport Police have revealed that violent and sexual offences have massively increased in Lime Street and Liverpool Central stations with both having previously only recorded nine offences in 2013.
Central was recorded as the busiest train station in Merseyside in 2013 with 13.5 million people travelling through the station every year compared to Lime Street which came in second with 13.1million visitors. This means that one in nearly 600,000 people are at risk of being violently attacked.
James Street, located in the city centre, reported only one incident with South Parkway also featuring low on the list with only two reports – ensuring the rate stayed the same as previously.
A Merseytravel spokesperson told JMU Journalism: "Whilst the vast majority of the public transport journeys each year in Merseyside pass without incident, we want to ensure the network is as secure and welcoming as possible."
Aside from Lime Street and Central, Liverpool stations are relatively crime-free compared to some of the other major cities across the country.
Rhyl station in North Wales topped the list because although there were only 12 incidents reported, the statistics are directly proportional to the stations limited half-a-million annual visitors. Leeds station has reported the most violent and sexual attacks with 153 incidents in just one year.
The spokesperson added: "Merseytravel leads on the TravelSafe Partnership, which consists of Merseyside Police, British Transport Police, public transport operators and other key stakeholders.
"The aim of the partnership is to provide staff and pubic reassurance, to reduce fear of crime and to target those individuals committing crime and anti-social behaviour.
"There are Police Community Support Officers who are dedicated to the public transport network to provide a highly visible and reassuring presence."