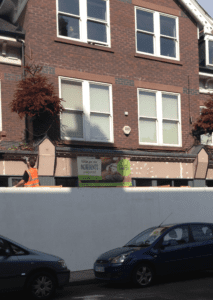 Small businesses in Liverpool's Lark Lane appear to have accepted the imminent arrival of a major supermarket chain, despite launching a petition to prevent it ever opening.
The Co-operative Food Group is expected to open the new store in the first week of October, following protests by independent traders who not only want to retain the street's bohemian character, but also ensure the survival of their own businesses.
Sandra Warren, chairwoman of the Lark Lane Neighbourhood Association, initially contacted the Co-op with a view to try to thwart their proposals for the former site of Pablo's restaurant, but she was left far from satisfied with the response.
She told JMU Journalism: "They never really answered our objections. I sent a petition in to the director of the Co-op, who passed it on. We eventually got a letter saying that they were all about helping the community, giving out grants and employing local people.
"I think the effect will be dreadful and I intend to boycott it. This lane is all about little independent shops, but they're here now and there's nothing we can do about it.
"A supermarket just changes the whole ethos of the place. With Tesco and Home Bargains in the area [Aigburth Road], I can't see the Co-op doing very well anyway."
Among those most likely to be affected is 58-year-old Karl Reid, who runs the Lark Lane Newsagents and Post Office, which stands a few doors down from the new Co-op site.
Mr Reid told JMU Journalism: "Our view is to get rid of the thing, but it's there now and there's nothing more to it.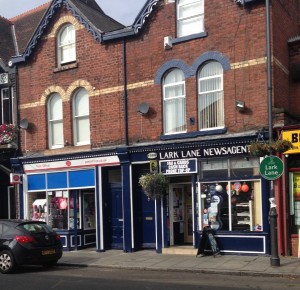 "There are about six or seven shops on this lane all individually owned, and it could wipe the whole lot out.
"That would mean another six or seven shops on Lark Lane completely empty. Not only that – if we go, the post office goes as well.
"We put the post office back in there for the community and consequently this more or less funds its existence.
"If the Co-op comes in we won't make a living, that's it. It'll be another thirty-odd people on the dole."
A spokesman for Co-operative Food told the Liverpool Echo: "[The store] will have sympathetic signage to fit in well with the area, and it is our experience of opening new shops that they add to the shopping experience helping to retain spending within that locality."