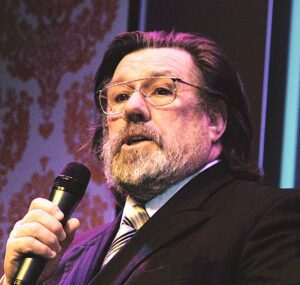 Royle Family star Ricky Tomlinson is the subject of a new play which dramatises the real-life events which saw him jailed in the 1970s.
The production, which is based on the 'Shrewsbury 24' case, premieres at the Lantern Theatre from September 24th to October 11th and shares the events that led to 24 building workers being accused and three being sent to prison for alleged violent picketing and intimidation in Shropshire in 1972.
The play depicts the events that led to 300,000 building workers launching the industry's first all-out strike over cash payments by using the controversial tactic of 'flying pickets' which resulted in the three arrests.
Playwright Neil Gore said: "By producing this piece of theatre we are aiming to raise awareness to the determination and courage of those who sacrificed their freedom, reputations and opportunities in seeking better conditions for their fellow workers, and to focus sharply on the political nature of the case brought against them."
The production is led by picket-turned-actor Tomlinson, who was one of the three workers who was jailed for two years.
The Scouse actor said: "We were charged with conspiracy, but we believe the real conspiracy was between the government, the building contractors and the judiciary. They wanted the prison sentences to act as a deterrent, to prevent workers from taking strike action."
Tomlinson added: "I am delighted The Townsend Theatre Company are presenting a play. It is 41 years since I, together with Des Warren and John McKinsie Jones, were charged with conspiracy and jailed. Every worker should know what happened to us so as to ensure it does not happen again."