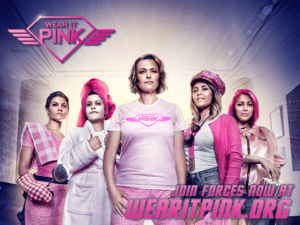 The Royal Liverpool Hospital is urging people to hold 'pink parties' in October to raise money for breast cancer services.
Past events, also held in October as part of the Breast Cancer Awareness Month, have seen considerable involvement from the public.
Rebecca Grime, Acting Head of Fundraising at the hospital, told JMU Journalism that they hope this month they will be able to raise over £6,000 for specialist equipment.
Supporters who wish to host a party can send off for packs with a variety of ideas to get them started as well as posters, balloons and invitations.
Loren Slade, Community and Events Fundraiser, said: "We have had lots of interest – our fundraising packs are flying out of the office.
"People are drinking, eating and partying pink all throughout the month of October."
The parties were originally the idea of Carol Rowe from West Derby, one of the Linda McCartney Centre's first patients.
Carol told Liverpool Echo: "Because of the wonderful treatment I had almost 13 years ago that undoubtedly saved my life, I felt I had to do something to show my appreciation and highlight the centre."
As well as raising money for breast cancer services, the fundraising team is also hoping that the event will make women in Liverpool more aware of breast cancer.