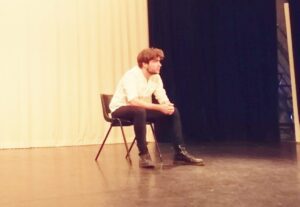 A Liverpool fringe theatre company hosted an evening of original monologue performances to raise funds for HIV support service, Sahir House.
Sahir House is a not-for-profit organisation that provides free, confidential advice, support to those people living with the illness and aims to empower sufferers to be better equipped to deal with the stigma.
The recital by the group took place in Toxteth on Thursday and tackled the difficult issue of stigma for those with the illness.
Henry Zirpolo, producer for Grin Theatre, told JMU Journalism: "It has been an incredible evening, challenging the attitudes and values around such an important issue for those that have HIV in Merseyside face, and to be raising money for such an important organisation that supports them."
There are almost 2,000 people with HIV in Merseyside, according to a public health report in 2018.
YouTube: Gioia Dalosso Hemnell
https://youtu.be/QS2ujqgdAv8