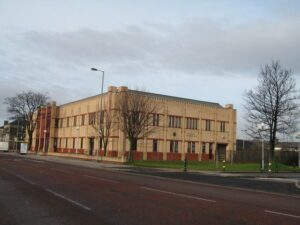 A court in Bootle has used ground-breaking technology to allow a police officer to give evidence in court without having to be present during the case.
The pioneering scheme was put to the test at South Sefton Magistrates' Court where a police officer gave evidence via video link from Marsh Lane police station.
This went out live into the court and was listened to by the magistrates without the officer having to leave his desk, saving both police time and the cost of travelling to court.
Jonathan Egan, a manager in Mersey-Cheshire Crown Prosecution Service's Magistrates' Court Unit, told the Mirror: "Working digitally makes life much easier in the long run. Let's face it, we all use our laptops and phones to access most of our information at home so it's right that we are making these changes at work."
Wi-fi has also been installed in the court, meaning that lawyers no longer have to take paperwork into trials and are able to work from laptops.
Mr Egan added: "The days of huge bundles of paper in courts and officials hanging around waiting for their moment to be called into the witness box are coming to an end.
"It's crucial that the processes of the justice system aren't compromised, but working from laptops and large screens just makes things quicker and less costly."
Large screens are increasingly being used in courts nationwide to show evidence to jurors, judges, witnesses and defendants.