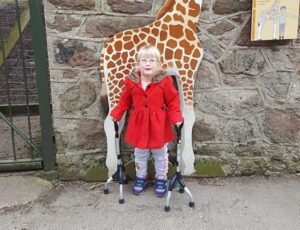 A 24-hour 'tattoo-athon' has been held to raise funds to help a child have life-changing surgery.
Tattoo and piercing started at Twister Barrels in Chester at 10am on Saturday and finished a full day later, with the staff relying on energy drinks and coffee to keep them going.
All the money raised from the event will go directly to fund the cost of surgery for five-year-old, Evaline Weaver.
Evaline has Cerebral Palsy. After a complicated birth, she was born prematurely and struggles to walk without the aid of what she calls, her "turbo sticks".
Her mother, Becky Weaver, who is also a tattoo artist, told JMU Journalism: "When Evaline was one, they did a CT scan and she was diagnosed with CP. It means that when Evaline sends signals down to her legs, instead of doing what she wants them to do, everything tenses up.
YouTube: Meg Dodds
"Because of this she can't bend her legs properly and she's constantly on her tiptoes, so it doesn't just make walking difficult, it makes general life difficult too."
Evaline needs surgery called Selective dorsal rhizotomy (SDR), which treats muscle spasticity and means that she could walk without any assistance. It aims to loosen her muscles and improve her mobility.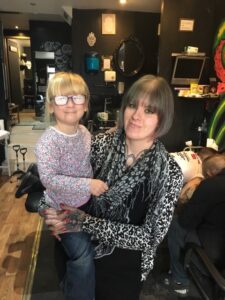 However, SDR surgery costs £21,000 and cannot be funded by the NHS, so Evaline's parents are trying to raise the money themselves.
At the moment, Evaline relies on a range of different tools to assist her mobility, such as a wheelchair and walking sticks, while she also receives walking therapy.
Even though Evaline has gone through a lot to be as mobile as she is now, her movement will not progress unless she has this operation.
Mum Becky said: "The surgery could mean the choice between Evaline having to use a wheelchair in older life or being able to be mobile and independent," adding that this could have "a massive impact on Evaline's life".
The JustGiving page supporting the cause has raised nearly £7,000 alone, and it was hoped at least £2,000 more would come from the 24-hour 'tattoo-athon'.