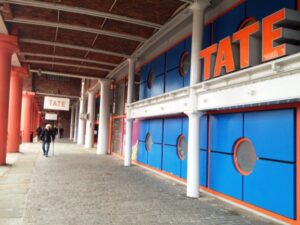 A new exhibition on women mentors has been opened at Tate Liverpool.
The theme encompasses females in the arts sector, which involves talks, workshops, mentoring opportunities for student photographers, and a pictorial display of work.
The exhibition includes art from Stephanie Wynne, and women from Wirral Change, Casey Orr, Carolyn Mendehlson, Anna Fox, and Karen Knorr. All are well known for their specific women-themed art and photography.
The exhibition open this week and ends on November 17th. Through the week there will be a number of talks, workshops and other opportunities for young women, where they can interact with the artists and learn more about how they too can be involved in the arts scene.
Artists themselves, experts in photography and companies that support women's rights, will be there for visitors to interact with.
Twitter: Grace Plowman
An inspiring talk by Carolyn Mendelsohn at the Tate today. Giving little girls the voice they never knew they had! pic.twitter.com/NShBFHqKwj

— Grace Plowman (@grace_plowman) November 14, 2019
The whole exhibition aims to help other women get a platform, with empowering talks are given to help one another fuel their careers in the industry.
Ms Mendelsohn gave a talk about her most recent exhibition called Being in Between, featuring aspects of her own life experiences, and why she decided to photograph young girls ages 10-12 with small captions about themselves.
She told JMU Journalism: "My work is based on strong memories of myself at that age. It's an auto-ethnographic piece which means my work gives those who don't usually have the chance the opportunity to talk.
"My work give my 'mini me's' the opportunity to be important, as they are, to be listened to, to be heard. I wanted to make them into iconic portraits that can be in an art gallery."