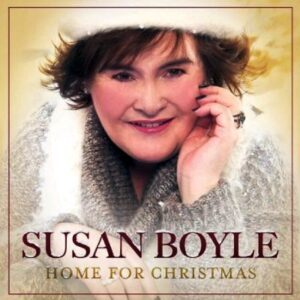 Britain's Got Talent singing sensation Susan Boyle will start her 2014 tour at the Liverpool Empire Theatre on Saturday 22nd March.
It will be her first nationwide tour, called 'Susan Boyle in Concert', with 19 dates to follow on from her sell-out Scottish tour in the summer of 2013.
Boyle said: "I am really looking forward to getting back on tour. After the success of Scotland I am ready to take the next step and take my show to a whole host of towns and cities I have never played in before. I have always wanted to do my own show and after the reception I received in Scotland I cannot wait to get back on stage."
The show will include songs as such as the legendary 'I Dreamed A Dream', 'Wild Horses' and 'Somewhere Over the Rainbow', as well as 'River Deep, Mountain High' – one of her all-time favourites.
She said: "I have chosen some of my favourite songs from past albums and also new songs that not only have I wanted to perform for years but resonate with me and I hope my fans will love."
"I am really very excited. The show will be bigger and better than before and I can't wait for the first show in Liverpool, I am wishing the months away."