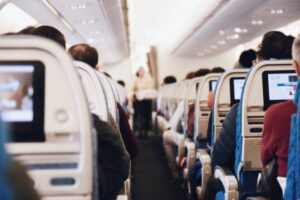 Travel-hungry Britons eager for a holiday have flocked to book flights and accommodation as the government outlined the roadmap out of lockdown.
Prime Minister Boris Johnson announced on Monday that foreign travel will not be permitted until May 17 at the earliest. This will depend on a range of factors as the country eases out of lockdown, including continued reduction of Covid-19 infection rates and success of vaccine rollout and immunisation.
Despite the uncertainty around the dates of free, unrestricted travel, Nathan Ouanes, a Liverpool-based travel representative of Summer Tribe, told JMU Journalism he had seen a 400 percent increase in bookings in less than 24 hours.
"It's been really hectic since the announcement," he said. "I think that people needed some good news after such a difficult year and this is reflected in the increase in bookings.
"Hopefully this is the start of putting all of this behind us and we can go on and enjoy summer properly."
The announcement also saw a spike in share prices for the struggling aviation industry. The biggest gainer was easyJet, who saw an 8.3% increase in its share value. EasyJet has been partnered with Liverpool John Lennon Airport for over 20 years and runs most of the key destinations and flight paths in and out of the city.
A spokesperson for Liverpool John Lennon Airport told The Guide Liverpool: "We welcome the Prime Minister's recognition of aviation's important economic role and to develop a plan for opening up air travel.
"However with international travel restrictions not set to ease before May 17, the Government must set out sector-specific support in the meantime, to help all UK airports to survive and be able to restart when the time comes."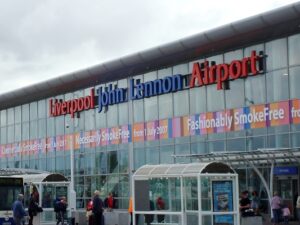 Elsewhere across the country, the travel industry has seen a huge uptake in demand with easyJet stating that flight bookings jumped over 300 percent and holiday bookings over 600 percent. TUI, the world's biggest travel and tourism group, announced an overnight jump in bookings of 500 percent.
However, it has not been all plain sailing. Archie Evans, manager at the Sweeney Hall Hotel in Oswestry, told JMU Journalism that although bookings were up, orders for other services were down:
"We had started running a takeaway food service to keep us going during the pandemic and whilst our bookings for rooms and tables have seen an increase since the announcement, it has completely taken away from our food orders which were keeping us afloat as a business.
"People are now either saving up for said date or would simply rather wait to feel the comforts of dining out."
The increase in bookings is good news for those who work in the airline and hospitality industry but many airports and employees will still be struggling until travel returns.