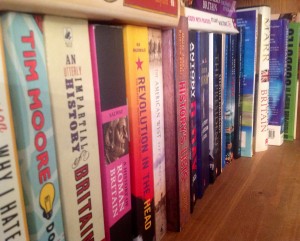 A national study carried out by the University of Liverpool has found that reading improves confidence, life satisfaction and mental wellbeing.
It found that reading is seen to give people the courage needed to instigate change, with 14% of participants saying that reading helps them to be more confident. One in ten people have applied for a new job or quit a post they were unhappy in as a result of reading an inspiring book.
The research was commissioned by Galaxy Chocolate and Quick Reads, in partnership with the Centre for Research into Reading, Literature and Society (CRILS) at the University.
Dr Josie Billington, Deputy Director of the CRILS, headed the study. She told JMU Journalism: "We've done a lot of work on reading and health and how reading has improved wellbeing and mental health particularly.
"We find that reading is allowing people to find the language for experiences that they themselves have had, but which they haven't necessarily been able to articulate."
Reading for pleasure is shown to improve life satisfaction. According to the results, a third of regular readers have realised that they are happy with the lives they have and 39% have found that it is the little things in life that bring them the most joy.
The study also identified the most inspiring literary characters from bestselling novels. Atticus Finch, the lawyer who represented black defendants in 'To Kill a Mockingbird' topped the polls for males and females. The top characters from bestselling novels which most of the nation identify with are Bridget Jones for females and Frodo Baggins for males.
Dr Billington added: "It might be one of the biggest things that reading does is making people see that they're not alone in the world, with their problems or their difficulties they're inability to manage things well."
Evidence continues to emerge that it is a declining method of relaxation, but according to the research, reading helped 38% of people forget their worries.
In fact over two fifths (41%) of people feel that losing themselves in a book is a better way to take their minds off their worries than going out with friends.