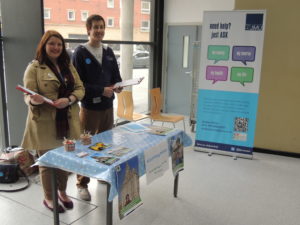 A campaign against the distribution of government spending cuts has received an overwhelming number of signatures, exceeding all expectations.
The Come Together campaign started a tour of Liverpool and received a surge of 300 signatures within the first two hours.
The Mayor and Bishop of Liverpool held a Come Together conference in January with eight other cities in the UK that have been affected by what campaigners claim is the unfair disproportion of spending cuts, to raise awareness of the impact on poorer communities and families.
Labour Councillor for Allerton and Hunts Cross, Rachel O'Byrne, told JMU Journalism: "It's completely succeeded expectations. We aimed to get 2000 signatures and we look set to be going up and above that number. There
were queues at Liverpool Hope University to sign the petition. The most important thing is communication, explaining to people what the cuts mean and what we can do about it."
Liverpool, along with Manchester, has suffered £209 per head in cuts, Newcastle with £162, Birmingham with £166, and Sheffield with £140. The campaign argues that this will divide and damage the UK.
The 23-year-old councillor told JMU Journalism: "We accept that cuts have had to be made and that we are in a difficult time, but the distribution is unfair. Liverpool's facing £252 per head worth of cuts. The average in the UK is £62 in most cities and Liverpool is one of the most deprived cities in the UK. To be cutting that hard and fast in Liverpool would be very dangerous.
"I think a fair cut would be dividing it evenly across the country and looking at where the most deprivation is. If you take the most funding from the most deprived areas they aren't going to succeed or thrive. It's just going to further increase and further entrench their poverty."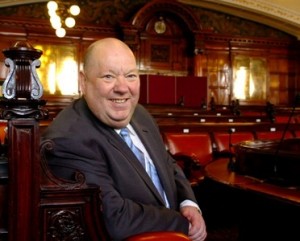 The campaign, devised by Liverpool Labour, aims to increase awareness amongst young people about the unfair distribution of cuts. It strives to give them a platform to talk about youth unemployment and the tax on local government.
Councillor O'Byrne added: "We are hoping to get 2000 signatures by the end of the week. The campaign is to spark debate in parliament so that the Mayor of Liverpool, Joe Anderson, can take this to the Sectary of State and Parliament, Eric Pickles, to say that people are unhappy about this. The government is constantly turning its back on these cities by saying that these cuts are necessary, but they are too draconian, too hard and too fast."
Come Together's plans were helped by some LJMU students' worries about the detrimental effect that the cuts would have on students and youth unemployment.
Vice President Activities of Liverpool Student Union, Tom Aldus, told JMU Journalism: "The level of difference between cuts across the country and with Liverpool's level of poverty and hardship strikes me as very unfair.
"Everyone seems to be agreeing with the campaign and wanting to sign the petition. I think it's really positive that all the different universities and unions are getting involved. From councillors to vice presidents of unions, everyone is getting involved."
Campaigners will be hoping to receive increasing numbers of signatures over the next four days at ASDA, Smithdown Road; Hope Student Union, Everton; Liverpool Student Union, Haigh Building and IM Marsh; LGoS, Abercromby Square and Liverpool Community College, Roscoe Street.