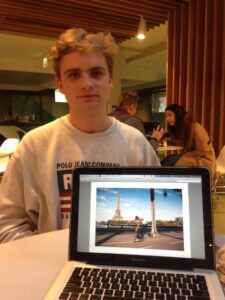 A student who spent five years living in Paris has decided to raise money for a medical charity in the wake of last Friday's horrific terrorism attacks.
Third year University of Liverpool student, Louis Beaver, is fundraising in honour of those killed by selling copies of his photographs of Paris.
The prints are of various locations throughout Paris that he believes capture the true beauty of the French capital. The pictures are priced at £10 and 75 percent of each purchase will go to the international, independent, medical humanitarian organisation, Médecins Sans Frontières (Doctors Without Borders).
Louis told JMU Journalism: "I thought the attacks were shocking. I was going through Facebook and saw a friend of a friend was shot in the leg. My parents still live in Paris so I called my dad up and he said the atmosphere had completely changed – everyone was very on edge.
"I later found out that the only British victim to die in the attacks graduated from my university [Nick Alexander]. I thought I've got to do something, so I decided to raise money for Médecins Sans Frontières as they're a charity that works in Syria and Africa, where they supply doctors in places that need medical attention."
After living in and going to school in Paris, the attacks hit close to home for Louis. He told JMU Journalism: "Whilst I was documenting four Parisian skate groups over summer, I mainly shot around the Place de la République, and western Paris where there was a false alarm in the area. It's all very surreal for me as I used to hang around there all the time.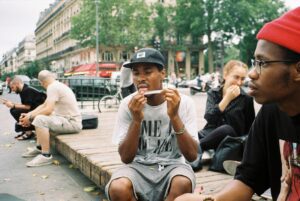 "I remember I was in Paris during the Charlie Hebdo attacks [in January] and I went out straight away to take pictures with my camera. I may not be fast with computers but I know a camera.
"The great thing about Paris is you can find some great secret places that are untouched by tourists. I like to think my eyes reflect the true beauty of Paris rather than what we're seeing on television now.
"This is my first fundraising experience and I'm extremely excited to make a difference."
Beaver's photographs go on sale this Friday and will be available on his website for three weeks.