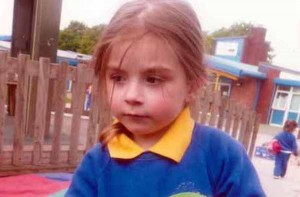 An all-star concert will be held at Liverpool's Olympia Theatre in August in memory of murdered Merseyside toddler Francesca Bimpson.
Earlier in the year it was confirmed by Francesca's father Kieron that the Liver Aid gig had been given the go-ahead and respected Merseyside artists Ian Prowse, Ian McNabb and ex-Frankie Goes to Hollywood guitarist Brian Nash have already been confirmed amongst the growing list of performers.
The all-day music event is being organised through the Francesca Bimpson Foundation, which was set up in order to provide advice and support for victims of serious crime, in honour of three-year old Francesca, who was murdered in 2008 following an arson attack on the family's Everton-based home.
Kieron Bimpson told JMU Journalism: "It's fantastic that the project has been given a definite date. We thought a concert would be an excellent way to get the public involved and provide them with great entertainment in the process.
"It's fantastic to have such well-known artists like Brian Nash involved as well and that will only encourage people in the local communities to come along and show their support.
"The Olympia Theatre was chosen as an ideal venue because I know the manager well and when he told me we could have the venue for free we were over the moon.
"The whole reason we set up the foundation was to ensure that there was support and help out there for people who are targeted and are victims of serious crime and on the day it will be important to get that message across because that's the reason we are all in this."
Kieron believes it is important to continue developing and improving victim support networks in the Merseyside area and is hopeful that the Francesca Bimpson Foundation in Huyton will improve situations for families and individuals for years to come.
The money raised from the Liver-aid concert will go towards the running costs of the centre and will also be used to provide support for its members.
As well as the high-profile acts that have already been confirmed, Kieron is hoping to secure additional talent before the concert on August 30th.
He said: "It would be fantastic to get a couple of other big acts to make it more appealing to the public, but people can be busy on certain dates so we wil just have to play it by ear and take things one step at a time and add to the event that way."
Tickets for Liver-aid are set to go on sale in the coming weeks.