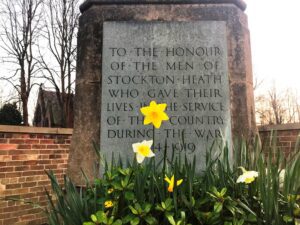 A Warrington War Memorial will be refurbished and protected from future deterioration at a cost of almost £10,000.
The work will start on the junction of London Road and Ellesmere Road at St Thomas' Church in Stockton Heath the week commencing Monday March 4th and will take approximately two weeks.
Stockton Heath Parish Council has an agreement for a grant of up to £3,200 from the War Memorial Trust and will commit a further £3,200 to clean the facade and masonry joints plus its surrounding paving to remove algae growth and discoloration from air pollutants.
A further £3,470 will be paid in addition to these works by the parish council for a sill to be added to the World War II dedication stone.
This will be mounted behind the memorial on the brick wall to protect the stonework from additional corrosion due to rainfall.
YouTube: Christa Daley
Lloyd and Smith will be undertaking the refurbishment, following recommendations by Lloyd Evans Pritchard when they surveyed the condition of the memorial three years ago.
Clerk to Stockton Heath Parish Council, Lara Jacob, told JMU Journalism: "An architect survey was commissioned by the parish council in September 2016 and the report suggested a number of repairs that should be undertaken.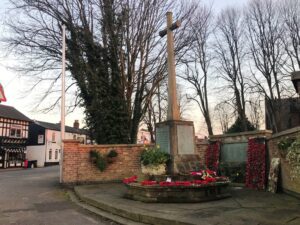 "An application was then made to the War Memorial Trust for grant funding to help with the costs and it was hoped that the funding might have been granted and the work completed ahead of the World War I Centenary Commemoration.
"Unfortunately, many other organisations had the same idea and therefore our grant was not offered in time for the works to be completed ahead of the November date."
It will be protected behind a barrier and screen during the works and pedestrians are advised to take care when walking in the area.