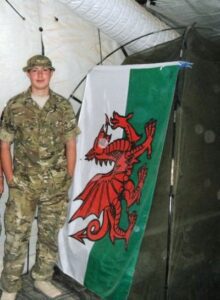 Merseyside soldiers have responded to a campaign to prevent young men and women from joining the armed forces.
Human rights group, Child Soldiers International, has written an open letter to the Ministry of Defence, calling for the Forces joining age to be raised from 16 to 18.
Rachel Taylor, spokesperson for Child Soldiers said: "We know that the army target young men and women from disadvantaged backgrounds. Many of them come from broken homes and it's unfair that they are targeted. It is definitely a problem in Liverpool as it is such a large recruitment area."
But Terrence Lord, 22, from Ellesmere Port said: "I joined at 16. I know I wouldn't have done anything with my life if I hadn't had joined the army. It has been six years since I first signed up and I feel I've made a success of myself.
Tom Jones, 21, from Wallasey agreed: "I think they should leave it at 16. I joined when I was 16, it gives you a good experience and grows you up a bit and has been something I am glad I did."
Campaigners argue too much money is spent training 16-year-olds who drop out when it gets too tough. The open letter to the MoD claims that of all of the younger recruits who signed up last year, nearly half (410) of them left before the end of basic training.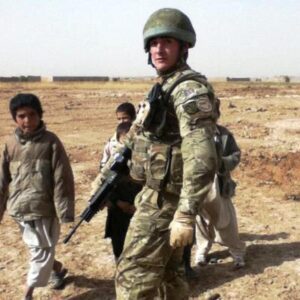 Terrence argued: "It's a very personal thing; some 16-year-olds are ready for it. Also, I'd like to see the figures that show how many recruits over the age of 18 also dropped out of basic training!"
Taylor believes that the British Army will raise the joining age within the next couple of years in fear of falling behind the rest of the world.
Ex-soldier Craig Butterworth, 28, said: "At 16, you're easily moulded into the type of person the army wants and needs and they have you living a very different life where you don't really understand the responsibilities of the real world."
He added: "I also believe that raising the age could help lower the number of cases of PTSD (post-traumatic stress disorder) and the instances of suicide as soldiers would have the maturity to deal with what they've seen in places like Afghanistan."
The MoD said despite the pressure from Child Solders International, it has no plans to change the recruitment age.