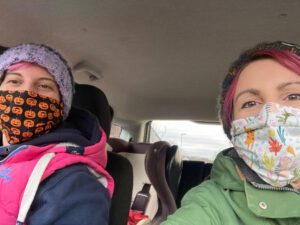 Liverpool businesses have been taking advantage of social media through lockdown to connect with their customers.
Covid-19 enforced restrictions have seen social media become increasingly popular for businesses to promote their services.
According to the Digital 2020: Global Digital Overview report, there are 3.8 billion active social media users globally and it is important for businesses to implement a digital strategy to reach existing and potential customers.
Dose of Lashes is one Liverpool business that is leading by example. After starting their false eyelash business in March 2020, just as the world went into lockdown, the company generates an average 75% of their traffic from social media. Business owners Rimsha Khan, 23 and Alexander Lloyd, 26, have built their entire brand from utilising social media as their primary marketing channel.
They said: "We heavily use Facebook and Instagram for paid advertising, but we're really starting to focus on creating a lot of content for TikTok.
"We're really excited about it as it gives you the opportunity to get your content displayed to thousands of people, if the algorithm deems it good enough."
Another business that uses social media effectively is Cakehole Liverpool. Clare Gabbott and Louise Williams predominantly use Facebook and Instagram. They said: "It's the main way that we communicate with our customers! Most people message us and it's very convenient."
Cakehole Liverpool, who make vegan cakes, has gained lots of new customers through social media during the pandemic. They believe it is because most people are using social platorms more and finding different ways of shopping due to staying in.
Clare and Louise say it helps people get a sense of who they're buying from which a lot of customers prefer.
View this post on Instagram
Stefany Watson who is a brand development and marketing entrepreneur started speaking at Mum's at Work Networking events when she realised how many clients needed her help with their branding and marketing.
Stefany explained that social media has been impacting businesses for some time now. The different platforms have given businesses such as Dose of Lashes and Cakehole Liverpool the capacity to start up with fewer overheads. Another reason social media is important for businesses according to Stefany is because it allows them to create a real human connection.
Stefany's advice is to choose one to two social media channels and post consistently and use 15-plus minutes each day to network.
She said: "This can be done through commenting on posts as your business profile, click through to the hashtags your ideal customer will be following, industry adjacent accounts and connect with them there. Do not focus on selling, just connect."
Stefany also believes time should be spent providing as much free value as possible and educating how and why you can truly solve specific problems.
Both Dose of Lashes and Cakehole saw problems in their sectors which encouraged them to go into business.
Rimsha and Alexander from Dose of Lashes explained that when looking at eyelashes sold by other companies in Superdrug and Boots, they noticed that apart from different colours and names, they all looked the same. This inspired them to begin their own unique false eyelash business.