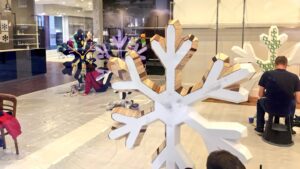 Liverpool is set to 'let it snow' this festive season with the return of The Snowflake Trail, a yuletide spectacle to bring a touch of frost to the city.
Running through December 1st to January 3rd, local landmarks will welcome 12 sculptural snowflakes that bring with it dazzling lights, swirling soundscapes and interactive illustrations to create an immersive adventure for children and adults alike.
The family-orientated extravaganza offers the chance for Christmas to come early as prizes include a weekend break worth £1,200, gift vouchers, meals, entertainment and plenty more thanks to donations made by Liverpool BID Company members.
Bill Addy, Chief Executive of BID, said: "We're happy to bring The Snowflake Trail back for its third year to create a unique experience for residents and visitors to Liverpool.
YouTube: OC Info
"The trail is going to take people on a magical story-led journey to discover wonderful pieces of art in beautiful locations while they shop and dine along the way."
More than 700 schoolchildren will decorate the Church Street Christmas Tree as part of the celebrations, with each child designing their own link in a giant illuminated paper chain that will eventually embellish the tree.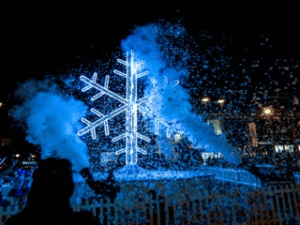 The festival is based on the tale of a young boy who journeys through the city with Jack Frost as they attempt to retrieve his stolen woolly hat.
Author of the Snowflake Trail book, Lisa Bower, told JMU Journalism: "This is a chance to remind the young people that there is magic everywhere once you look for it.
"There are amazing things happening all around Liverpool that can bring families and friends together and show that despite being a city, heart and humour are at the soul of everything."
One element of the seasonal marvel that is sure to leave youngsters spellbound is the augmented reality SmartPhone app that brings the interactive illustrations to life – a first for the exposition that is now in its third year.