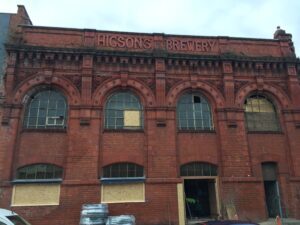 Fans of a certain BBC television series will be pleased to know that a new venue is coming to town to specifically cater for their tastes.
A Peaky Blinders-themed bar is set to open this month in the old Cains Brewery building in the Baltic Triangle area of the city, and excitement is building.
The show itself is a gangster drama set in the streets of Birmingham in the early 1920s. However, large parts were filmed in Liverpool, with locations like Rodney Street and Stanley Dock making appearances throughout the series.
The team behind the venture also own a similar establishment in Southport, but the Liverpool version will be much larger and have two floors.
The place will have a 1920s' feel and will be better stocked than The Garrison itself, with a number of beers, wines, spirits and even character-named cocktails.
YouTube: Sam O'Hara
There will of course be a Thomas Shelby drink, along with the 'Aunt Polly' and the 'Angry Arthur', amongst others.
Peaky Blinders décor will feature throughout, with large images of the main characters dominating the walls and iconic features from the show being replicated.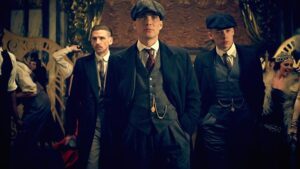 One of the owners, John Sinclair, told JMU Journalism: "I always wanted to open a bar  and, when I saw Peaky Blinders, I just loved the feelgood factor of the music and when they walk into the bar there's also a feelgood factor.
"I wanted to create that feeling for the people coming through the door, which I think we have done, and I'm very happy about that.
"The reaction to this one in Liverpool has been amazing. It's outstanding, frightening, exciting – it's just everything that I hoped. Everyone's excited."
The finishing touches are being made to the bar before the doors officially open to the public around December 18th – by order of the Peaky Blinders.