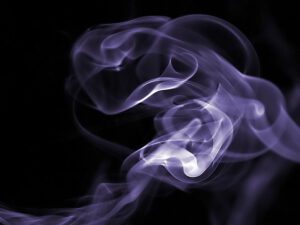 MPs have voted in favour to have a complete ban on smoking in cars when under-18s are present.
The vote, which took place in the House of Commons on Monday, had an overall majority of  269 and had been brought before MPs after more than 700 health professionals wrote an open letter to the government last week urging the request to be backed.
Health experts argue that second-hand smoke inhalation is a "major cause of ill-health in children" and that minors are being exposed to "high amounts of tobacco smoke".
Smoke Free Sports, which backs the change in the law, is an initiative which was set up by Liverpool John Moores University to promote health and fitness in primary schools.
They ran a project that involved over 1,000 Year 5 children across Merseyside to promote a healthy smoke-free lifestyle by engaging them in physical activities that raised awareness of the potential damage to health which is caused by smoking.
Ciara McGee, SmokeFree Sports project officer and LJMU PhD student, told JMU Journalism about a study compiled here in the city.
She said: "Second hand smoke in cars is dangerous. Over 80% of this deadly smoke is invisible. In SmokeFree Sports primary school study, 23% of 9-10 year old children surveyed reported being exposed to smoking in cars. MP's must protect our children from such unnecessary hazards."
Smoking has been banned in England in public places and the workplace since 2007 and this new amendment to the Children's and Families Bill is a significant shift in current legislation.
Shadow Public Health Minister and MP for Wavertree, Luciana Berger, welcomed the new amendment. She said: "Ministers now have a duty to bring forward regulations so that we can make this measure a reality and put protections for children in place as soon as possible.
"This is a great victory for child health, which will benefit hundreds of thousands of young people across our country. It is a matter of child protection, not adult choice."