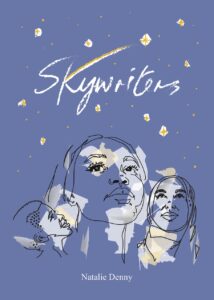 Liverpool creative education initiative Skywriters is set to release its first book to coincide with World Book Day.
The book's front cover was unveiled this week (pictured right), ahead of the full book launch on March 4.
Since its formation last October, Skywriters has already achieved lots  from the delivery of their first creative workshop to supporting local activism initiatives helping families in need.
Head of the initiative, Natalie Denny, said she "wanted to combine her love of writing, supporting people and activism to create something positive", especially during such an uncertain time when some people have been struggling mentally.
Ms Denny has had to deal with mental health issues at times during the Covid-19 pandemic, admitting it has been difficult and says she has felt "robbed of doing the things that you would normally be doing with your family."
Skywriters was formed as a release from the pressures of lockdown. She said: "Whenever I feel lonely or I have got any issues to work through, I use writing as a form of support for myself."
A Go Fund Me was started last November to help produce the book, raising £1600. Ms Denny was amazed at people's generosity, particularly at a time when so many are facing financial hardship. All donors will be listed in the book to thank them for being a part of the Skywriters journey.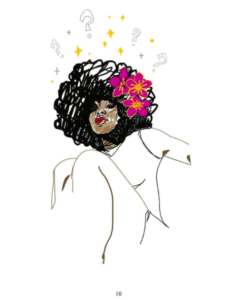 Education sessions will be attached to the book if people want to access them. Ms Denny said: "The education sessions would allow both adults and older children to get involved in a way that was creative, not heavy and engaging."
Delving into topics such as bereavement, heartbreak, self esteem, identity and many more, Ms Denny hopes that these will serve as a "catalyst for discussion".
She added: "It's sometimes easier to talk about heavier topics, when it's not you talking directly about yourself."
The book will feature poetry, illustrations and photographs of Liverpool that Ms Denny took herself.
She said: "The book is a resource that can be used in its own right and enjoyed in its own right, but is also something that can be expanded on and worked around in order to talk about issues that are important to people."
Sky Writers prides itself on representation and inclusion. Ms Denny said: "I wear hearing aids because I am partially deaf, so we wanted to make sure that people could look in the book and see some representation of them."
Using feedback from the Christmas Creative has allowed Ms Denny to think of the next steps for Sky Writers.  She said: "Programmes like Write the Sky will accompany the book helping with personal development and Story Glory will look at the magic of story telling".
Sky Writers has partnered up with Creative Spaces Co for an online event where people will be able to play games whilst being a part of the Sky Writers Book launch. Ms Denny is a lover of World Book Day and is encouraging people to dress up for the occasion.
The book launch on the March 4 starts at 12pm, tickets are free and can be purchased here. The Sky Writers book is £10 and is now available to pre order here.
If you would like to keep up to date with Sky Writers and take part in their sessions, follow them on Instagram and Twitter.