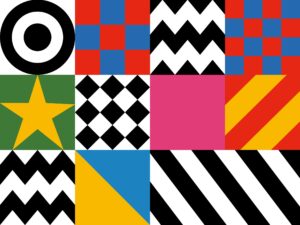 One of Liverpool's Mersey Ferries is set to be given a drastic redesign by Sir Peter Blake.
The artist's colourful new design, entitled 'Everybody Razzle Dazzle', will surround The Snowdrop ferry and will be seen for the next two years.
Liverpool Biennial, 14-18 NOW WW1 Centenary Art Commissions and Tate Liverpool have co-commissioned the famous artist to give The Snowdrop a makeover as part of a series of 'Dazzle' projects.
This is the first Dazzle ship that is an operational vehicle after previous designs appeared in a dry dock on Liverpool's waterfront and berthed in the Thames.
Francesco Manacorda, the artistic director at Tate Liverpool, said they were delighted that Sir Peter had created his design.
He added: "Not only will it give visitors the opportunity to discover more about the history of Dazzle but will also serve as an amazing piece of visual art.
"At Tate Liverpool we have beautiful views of the River Mersey and I think Peter's bright and vibrant motifs will enhance the already wonderful waterfront."
Sir Peter is a leading figure in British pop art and is perhaps best known for designing the sleeve cover of the Beatles album 'Sgt. Pepper's Lonely Hearts Club Band'.
The 82-year-old's association with Liverpool goes further than that, however, with Sir Peter releasing an updated cover for the 'Sgt. Pepper' album to help with the city's Capital of Culture bid in 2008.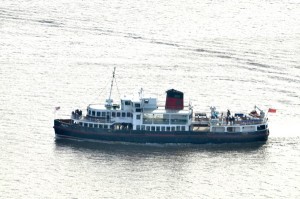 He also became a patron of the John Moores Painting Prize in 2011, after winning the junior section of the award himself in 1961.
Sir Peter said in a press release: "I've had a long association with Liverpool over the years and I'm honoured and excited to be asked to design a Dazzle image for the iconic Mersey Ferry."
Dazzle camouflage was used primarily in the First World War and worked by making it difficult for enemy ships to identify the speed and distance of a boat.
The 'Dazzle' technique was intended primarily to mislead the enemy through the use of vibrant and contrasting colours in different geometric shapes.