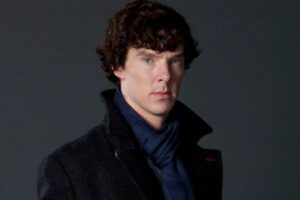 Benedict Cumberbatch, who earned an Emmy nomination for his role in the BBC series Sherlock, will star as the former Beatles manager Brian Epstein in a new film.
The biopic, which has yet to be named, will be co-produced by Hollywood legend Tom Hanks and will portray the life of the man who launched the band to stardom before his tragic death in 1967.
Despite Epstein's involvement in creating one the world's most famous rock 'n' roll bands, the film is said to concentrate more on Epstein's personal life, rather than his relationship with 'the Fab Four'.
Producers have described the film as the tale of "the man who threw the biggest party of the 1960s but ultimately forgot to invite himself".
The film will be directed by Paul McGuigan, who has previously worked with Cumberbatch on several episodes of Sherlock.
Over the next year, Cumberbatch will also appear in the new Star Trek movie, as well as joining forces with Lord of the Rings director Peter Jackson in The Hobbit, and Brad Pitt in the Steve McQueen drama Twelve Years A Slave.
https://www.youtube.com/watch?v=V_9GhinZwUs
Liverpool-born Epstein signed The Beatles in 1961, but died of an accidental overdose six years later following a struggle with gambling, drug addiction and his sexuality.
Epstein is known as one of the great music entrepreneurs, and is also renowned for his involvement with Liverpool favourites Gerry and the Pacemakers and Cilla Black.
The story of Epstein is currently being depicted at the Epstein Theatre, Liverpool, as part of the official programme of Liverpool's 50th Anniversary of The Beatles.
Another film, named 'The First Beatle' is also being produced about Epstein, and is remarkably the first feature film about the band to secure the rights to include Beatles songs.
Filming is yet to commence but a release date is expected in 2013.